Accept Bitcoin Payments: Top 14 Merchant Gateways To Use
We have already covered where to spend bitcoin, but now let's review how accepting bitcoin payments work for merchants and learn the best ways to receive cryptocurrency payments for businesses and ecommerce.
How to Accept Crypto Payments for Merchants
Over the last four to five years, the global crypto community has witnessed a massive surge in the number of entrepreneurs operating within this ever-growing financial domain. In this article, we will seek to present a detailed guide of how independent business operators and merchants can start accepting Bitcoin (BTC) for their goods in a highly streamlined/straightforward manner. Some of the core topics that will be covered in this guide include:
Which wallet is ideal for facilitating mainstream business transactions.
How to process BTC-related tx's in person as well as in digital fashion
Which physical platforms can merchants make use of to process point of sale interactions
Which services (physical or digital) can be used to convert Bitcoin into other digital or fiat currencies
How can merchants minimize their market volatility related losses
Top 14 Bitcoin Payment Gateways to Use for Businesses and Companies
Why should merchants choose BTC?
Before getting into the nitty-gritty of how merchants can accept BTC payments, it could be useful for our readers to understand the core benefits associated with the flagship cryptocurrency. To start off with, we can see that the most prominent advantage of using Bitcoin is that all of the currency's native transactions are completely irreversible. To elaborate on this point, we can see that most traditional fiat payment processors either make use of banks or other intermediary platforms to facilitate their transactions. As a result of this, merchants often have to deal with the possibility of losses caused due to chargebacks and other similar scams. And while merchants affected by such issues can quite easily put in a request for a refund, the entire process can be quite arduous and time-consuming.
When talking about Bitcoin (BTC), there is no chance of a chargeback occurring since the asset makes use of a decentralized network — which leaves no room for bad actors asking for refunds (in relation to cases that are disputable). Not only that, owing to BTC's unique operational framework, any accounts associated with the currency can never be frozen by a centralized governance agency (such as a bank, Paypal, lending institution, etc).
Other key advantages of Bitcoin include:
Low Tx Fees: While credit card operators and payment providers normally charge their clients' heavy fee rates of around 3+% (along with conversion charges), BTC transactions can be processed for around $1, irrespective of the size of the payment.
Future Ready Technology: With each passing day, more and more people are starting to become aware of the financial potential that cryptocurrencies (such as BTC) truly possess. In this regard, many experts believe that merchants who start adopting alternative monetary technologies such as Bitcoin will be able to lure in more customers, especially as time goes on and the global finance sector moves to a totally digital mode of operation.
What to Look for When Choosing a BTC Wallet for Accepting Payments
In order for a merchant to start accepting Bitcoin (BTC) payments, he/she has to acquire a cryptocurrency wallet. In this regard, it should be pointed out that one of the safest wallet solutions out there is Bitcoin Core since it is totally self-sufficient and does not require its owner to be dependent on any third-party servers, however, it does bear mentioning that the wallet can take a long time (sometimes weeks to months) to become fully operational since it requires users to download the entire history of the Bitcoin blockchain.
In this regard, it can be easier for users to employ a wallet option that is considerably lighter in terms of its overall resource consumption — such as the 'Blockchain Wallet', a storage solution that is extremely CPU-friendly and can be set up within a matter of minutes. With that being said, the wallet does depend on certain third-party entities and is thus more prone to external intrusions as well as third party hacks that Bitcoin Core.
One of the key advantages of the Blockchain Wallet is that as soon as a BTC tx is received on it, it becomes available to the user for spending. This is in stark contrast to Bitcoin Core and other soft wallets that require a number of confirmations before the crypto assets in question become usable. For example, Bitcoin Core needs a minimum of one confirmation in order for a transaction to be confirmed — a process that can take anywhere from 10 – 60 minutes, depending upon the total congestion being experienced by the network. Additionally, soft wallets (such as the one on Coinbase) require three confirmations that could sometimes force customers to wait for an entire day. This would not only make retail customers wary of this technology but also render Bitcoin quite useless for everyday transactions.
Last but not least, it is of utmost importance that a merchant analyzes the BTC payment received from a customer before handing over the purchased goods so as to make sure that the required transaction fee has been used. This is because if a high-enough tx fee is not employed, the payment can sometimes take days to come through. Not only that, if the fee amount is set to zero, there is a chance that the payment may fail to even come through.
The Easiest Way to Receive Bitcoin Online
In order for merchants to accept BTC, they need to access their wallets and go to the send/receive section. For example, if a merchant wishes to accept a payment, he/she needs to go to the "receive" tab and copy the given address so that it can then be supplied to the payee. It is of utmost importance that the merchant makes sure that the address is copied carefully since even a small error (i.e. one wrong letter or number) could result in the payment being sent to a completely different wallet and the money being lost forever.
Other points worth highlighting:
Online merchants should ideally send their BTC wallet addresses to their clients via email, text message, or IM. Additionally, they can also print their addresses on their official invoices and simply make use of the same document over and over again for all future financial transactions.
In addition to accepting their BTC payments manually, merchants can also digitize their payments by making use of plug-ins that are designed for platforms such as WordPress and OpenCart.
How to Receive BTC from a Physical Location?
For retail store operators to receive a BTC payment, the standard process of copying a wallet address and sending it over to the customer can be quite arduous and inefficient. Thus, to make the process more streamlined, it can be much easier for merchants to make use of a QR code (that is linked to his native crypto wallet) to process the incoming payment. In its most basic sense, a QR code is a black square block that contains all of the required data associated with various digital and physical storage entities. Not only that, the use of such a code completely eliminates any chances of customers sending their funds to the wrong address.
In order for a merchant to make the process of receiving BTC payments highly simplified, he/she can simply display the QR code associated with their wallet on their checkout counter. This can allow customers to simply log in to their mobile wallet solutions and scan the displayed code. The process literally takes just a couple of seconds and can allow digital payments to be sent across in an almost instantaneous fashion. Additionally, some retailers even make use of a tablet computer that are meant solely for the purpose of accepting BTC payments. The tablet can make use of an app like Blockchain Merchant which automatically generates a custom QR code for a customer to scan and send through the required funds.
Lastly, if a retailer completely wants to eliminate any chances of theft, he/she can provide their clients with a QR code that is affiliated with an offline wallet (that is not even present inside the store where the tx is being processed.)
Determining an Exchange Rate
Another crucial element when it comes to accepting BTC payments is the use of a correct exchange rate — since the price of Bitcoin seems to vary from one cryptocurrency trading platform to another. Thus, in order for merchants to remain consistent with their pricing, they should make use of a single exchange and employ its tx rate for facilitating the day's payments. In this regard, it is best for a merchant to stick to an established exchange that is most suited to the country's specific fiat. For example, Bitfinex, Coinbase, Kraken can be used for USD.
On a more technical note, we can see that in order for merchants to calculate the exact amount they are due in terms of BTC, they can simply divide the product's sale price with the value of BTC at that given point of time.
Manual calculations can also be carried out by merchants to determine how much Bitcoin (BTC) the payee needs to send through for his/her specific order.
Today, there are a whole host of Bitcoin-based ecommerce plug-ins that can be used to automate the conversion process with the touch of a button. It is important to do this as a time-sensitive transaction due to volatility that does exist.
Services that Allow Merchants to Convert their BTC to Fiat
As most of our readers are probably well aware of, one of the biggest problems when it comes to accepting BTC is the element of market volatility — i.e. the price of Bitcoin can change quite substantially between the time it is obtained by the seller and when it is sold for fiat. In this regard, it is worth mentioning that there currently exist a number of services that protect merchants from market losses (since they allow for near instant Bitcoin to fiat conversions to take place).
One of the prominent examples of such a service is Bitpay, a platform that allows users to instantly exchange their BTC to fiat — with the converted funds being transferred to the merchants linked bank account within a matter of minutes. Additionally, BitPay also provides its users with a guarantee that they will only be charged a total tx fee of 1% fee — an amount that is substantially lower than what most Bitcoin ATMs charge to convert a users BTC holdings to fiat.
Other facets of BitPay worth noting:
The platform comes with a full fledged BTC payment system that requires merchants to simply download the BitPay app on their PoS device. The app not only sets up a wallet for the retailer but it also serves as a one stop shop for the user to start accepting BTC in a completely hassle free manner.
The only conceivable downside to using BitPay is the fact that it is a centralized platform and is linked to various banking institutions. As a result of this, merchants could have their monetary inflow blocked by a bank for no reason at all.
Another easy way of accepting bitcoin payments is through the use of the widely employed 'Blockchain Wallet' (a storage solution that does not require users to complete certain ID checks and is completely decentralized). Similarly, biz owners can also choose to install a BTC ATM directly in their store, a move that will not only help in seamless crypto-fiat conversions but will also attract more businesses to this lucrative financial instrument.
Lastly, a merchant can also send his/her BTC to an exchange and then convert it for the fiat currency of his/her choice. This process is quite simple but can be quite time consuming and costly (because of the higher tx fees involved). Not only that, owing to the time lag that exists between transferring one's BTC to a crypto exchange and then withdrawing it, the flagship cryptocurrency may end up losing some of its intrinsic monetary value.
Merchants Can Choose to HODL

Many merchants these days choose to forego converting their Bitcoin (BTC) to fiat so as to hold on to their crypto assets. This is because many business owners have started to realize the true financial potential of Bitcoin and its expected future value. Similarly, some retailers want to own BTC so that they can spend it later for their personal use. With that being said, if a merchant does decide to hold on to their BTC in the long-term, he/she must make sure that their holdings are kept safe in a hardware wallet that can be maintained offline. Many may choose to do this given the bullish bitcoin price predictions that exist in the community as a whole, but it will come down to making sure everything matches up on your balance sheet and can cover your day to day expenses.
Not only that, merchants should always maintain a copy of their private keys or the seed for their Bitcoin (BTC) wallet, so that if in the future any problem arises, their funds can be recovered with the touch of a button. However, these seed keys should never be stored on one's computer device, since it is relatively easy for hackers to obtain access to a person's PC, laptop or tablet.
Top Bitcoin Payment Gateways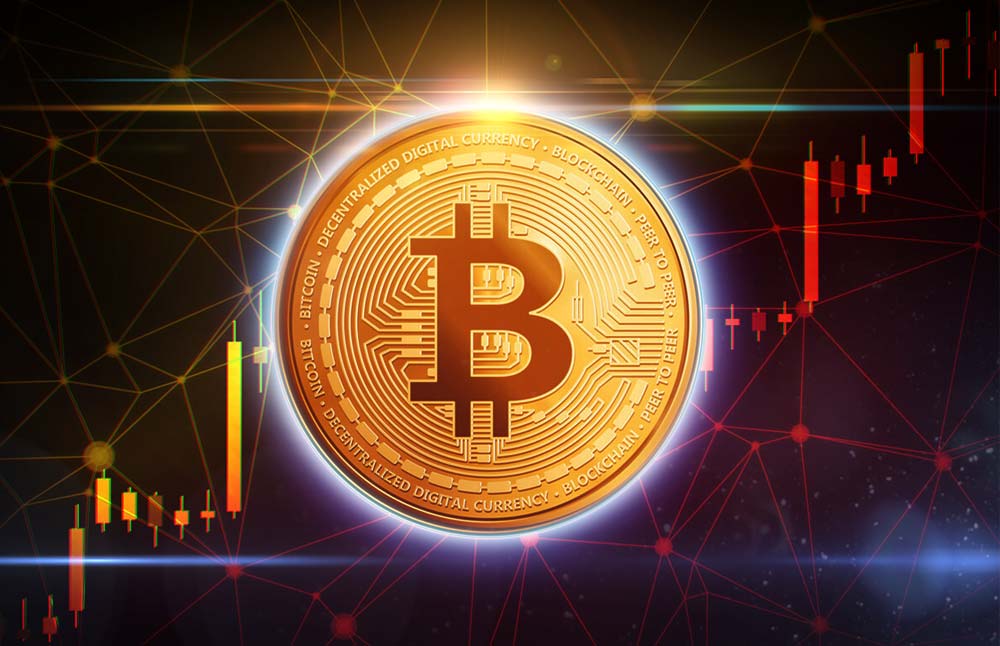 Crypto payment gateways are payment networks that are not limited by borders of any kind. As such, they allow quick and easy transfers of money in the form of digital currencies, which is extremely useful to merchants and others who wish to make near-instant transactions around the world.
Those payment gateways that allow the use of Bitcoin are, therefore, known as Bitcoin payment gateways. They often also accept a number of altcoins, such as Ethereum, XRP, Bitcoin Cash, Litecoin, and others. Another thing that payment gateways allow is the conversion of BTC into other cryptocurrencies, or even traditional currencies, such as USD or EUR.
This is a feature that had seen a lot of use in the last year, as the crypto market entered a so-called crypto winter — period when prices were on a constant decline. Those who earned cryptocurrencies in one way or another needed a way to cash out quickly before their payments reduced due to the drop in price.
Luckily, payment gateways allow immediate conversions, and the increase in demand has inspired the creation of numerous platforms that have since started working as payment gateways. They feature numerous tools for many different purposes, including the automatic transfers of coins, monitoring the market, and more.
Why do merchants choose to accept Bitcoin?
The number of crypto users continues to grow, despite the low prices. Numerous countries around the world already recognized this growth, and they are in the process of creating cryptocurrency-related regulations that would protect investors and reduce the potential for scams, theft, and other similar crimes.
With all the attention going toward cryptos, there are numerous benefits that merchants can enjoy if they choose to start working with them. For example, crypto transactions allow users full control, which makes it safer for merchants and customers alike to use crypto. Next, accepting cryptos as a payment option might allow merchants to expand their reach and include more customers. The payment methods are discreet, while all payment information is stored on the blockchain.
The security is much greater, as there are no risks of fraud, while merchants and customers alike can keep their private data confidential. In addition, transaction fees are much lower when compared to traditional payment methods.
Further, the expansion of cryptocurrencies means that they can be extremely useful for international trips. This also means that cross-border payments are instant and that they require no third parties, and suffer no payment delays. There are other benefits as well, but rather than listing them, we will discuss some of the top crypto payment gateways that accept Bitcoin, and that can be used for enjoying all of the benefits mentioned earlier.
1) Coinbase
Coinbase is the largest and most popular crypto exchange in the US, and also one of the largest ones around the world. By simply downloading the merchant app, business owners can start accepting Bitcoin and a handful of other coins. Furthermore, one of the greatest benefits is that it is possible to instantly convert Bitcoin into fiat, and vice versa.
Coinbase has a number of other features as well, such as great speeds and no transaction fees when it comes to accepting coins; integration with numerous services (Shopify, OpenCart, WooCommerce, etc.), it adds a payment button to merchant's website, and it is integrated with API.
2) CoinsBank
CoinsBank is also a very popular service which can easily be synced with a debit card. It also offers a mobile app that is available for iOS and Android devices. Apart from that, it allows instant withdrawals and deposits, and it features greater security due to two-factor authentication. It works with most major fiat currencies, such as the USD, GBP, EUR, or Russian Ruble. Both the service and the support system are available at all times. The exchange also does everything in its power to provide minimal risks and maximum profits.
3) BitPay
BitPay is another US-based service, and one of the oldest Bitcoin payment gateways in the world. It has been around since 2011, and using it is easy. All that users need to do is download the exchange's app, and they will be ready to start accepting payments in crypto. It also offers its own Bitcoin Debit Card for easy transactions and crypto-to-fiat conversion.
It also features open-source plugins for eCommerce platforms, and it even allows Bitcoin donations. It should be noted, however, that all payments transactions can be made wth Bitcoin. BitPay also uses PoS mechanism, it is accepted around the world, and it allows bank deposits in around 38 different countries, while it supports 40 different languages.
Its interface is simple and user-friendly, while it also features two-factor authentication for greater security. The speed of transfers can also be manually set, in accordance with users' needs. Finally, it is compatible with all Bitcoin Cash (BCH) wallets.
4) CoinGate
Next, we have CoinGate, which allows the use of Bitcoin and altcoins, while it accepts payments in multiple currencies, including BTC itself, as well as EUR and USD. It also uses POS applications for different platforms, including iOS, Android, and web browsers. It also comes with plugins for eCommerce platforms, and it supports numerous digital currencies.
5) Blockchain
Blockchain is also among the oldest payment gateways for Bitcoin, similarly to BitPay. It is a great payment gateway for personal use, as well as for businesses. It supports only three cryptocurrencies, however, which include Bitcoin, Ethereum, and Bitcoin Cash. It is also a well-known (free) crypto wallet, but it goes beyond that, as it serves as a repository of information, developments, and statistics.
Next, it provides Bitcoin payment APIs, although the implementation process is more complex than those of previous entries. As such, it requires a bit of technical know-how, but it is easy to use it as a mobile app for Android.
6) BTCPay Server
BTCPay Server is an open-source, self-hosted, free Bitcoin payment gateway which also supports multiple altcoins. It allows merchants and regular users to accept payments into their wallets directly, with no additional fees or transaction cost. This is seen by many as the service's biggest advantage.
It also features great speeds due to the lightning network, and it offers greater security and privacy. Sending payments is easy thanks to the BTCPay button.
7) Blockonomics
Blockonomics is another very popular and useful crypto gateway which is permissionless, and it requires no authentication from third parties. It also does not need additional API integration in order o work. Making payments is easy, and all that potential customers need to do is scan the QR code. This makes it extremely secure, with increased anonymity for everyone involved. It also supports several cryptocurrencies, many of which are from Bitcoin's ecosystem, as well as some of the most well-known and used wallets, like Ledger Nano S, Trezor, and alike.
8) SpicePay
SpicePay is also a great choice, as it allows accepting and exchanging coins quickly and easily, in addition to providing a secure wallet for storing them. It has a number of features, such as increased security and convenience, support for numerous fiat currencies, like USD, GBP, EUR, and CAD. It also allows withdrawals to SEPA or PayPal, and it features e-commerce and retail plugins. Finally, it allows users to save around 2% on every transaction, while its BitGo feature allows the use of its app on the desktop and mobile systems alike.
9) CoinPayments
Next, there is CoinPayments, which is specially designed for online merchants. It supports over 1200 different cryptocurrencies, including BTC, XRP, BCH, and LTC. Furthermore, the merchants are charged 0.5% per transaction.
It offers plugins for all of the most popular webcarts out there, and it makes the payments faster by supporting GAP600 Instant Confirmations. It also rewards users through the coin and token airdrops, and it can converge coins automatically.
10) SpectroCoin
SpectroCoin is yet another free wallet that can allow users to exchange their funds instantly. It works with over 30 cryptos, and it has quite high withdrawal and deposit limits. It also features e-commerce plugins, a Bitcoin debit card, and a SpectroCoin API, which allows purchase or sale of numerous coins.
11) GoUrl.io
This is a completely free Bitcoin wallet which is also open-source. It is also among the most trusted wallets on a global level due to its e-commerce plugins and API interface. It allows users to sell much more than coins, however, including videos, music, images, URLs, and even text, all in exchange for cryptocurrencies.
It does not require a bank account authentication or an ID, which increases the users' privacy. Users can easily sell any product and get Bitcoin or some other cryptocurrency in exchange. It also offers an Affiliate Program which also allows participants to earn more.
12) Shopify Gateway
Shopify is a great e-commerce payment gateway, with a massive user base. Its transaction fees are extremely low, while all transactions are secure and fast. Payments can be received at any time or place, while its POS apps allow users to use the wallet on multiple devices. It also does not require PCI compliance.
13) ALFAcoins
Approaching the end of the list, we have ALFAcoins, which is also among the most trusted Bitcoin payment gateways. It also supports some of the newest coins as well. It also has a unique feature, which is a BitSend payout system. The system makes payments easy and quick, which is perfect for paying salaries or bonuses in crypto. The platform works with a number of top coins, including Bitcoin, Bitcoin Cash, XRP, Ethereum, Litecoin, and DASH.
It also has loyalty programs, financial services, and digital gaming, all of which allow users to earn additional funds. Payments are easy to make, and funds are transferred rather quickly. Furthermore, the service is available around the world, even in countries such as North Korea or Iran.
14) BitcoinPay
Finally, there is Bitcoin pay, which is one of the simplest, and likely the most popular ways to accept crypto payments into a wallet or a bank account. It features zero fees, and it is easy to use. Its customer support is also available at all times, while the service can be used on iOS and Android as well. Users can request payments via email, and make them instantly.
Furthermore, it supports e-commerce plugins from over 196 countries around the world, and it works with other platforms such as Magento, PrestaShop, OpenCart, WooCommerce, and more.
Conclusion
In rounding off this piece, it should be made absolutely clear that the most decentralized way for accepting BTC payments is for merchants to make use of a wallet that does not require any confirmations. Additionally, merchants should ensure that their online payment system has no leaks/failure points and has all of its required security protocols in place.
In case a merchant is making use of Bitpay or some other similar service, he should make sure that he does not get involved in any illegal activities, since he risks losing all of his payments.
We hope this guide has been helpful to you and can, in some way, assist you in setting up a business that is fully capable of accepting Bitcoin payments (both in their digital or physical form).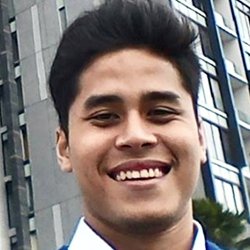 I'm Aziz, a seasoned cryptocurrency trader who's really passionate about 2 things; #1) the awesome-revolutionary blockchain technology underlying crypto and #2) helping make bitcoin great 'again'!
The post Accept Bitcoin Payments: Top 14 Merchant Gateways To Use appeared first on Master The Crypto.