Best Bitcoin Trading Bot: User Review Guide
The ability to trade bitcoin within an emerging cryptocurrency market asset class is nothing short of amazing.
Trading has always been known as the life blood of marketplaces. And the blockchain-based Bitcoin era has brought with it new challenges that traditional, on-the-floor stock traders never faced given the 24/7/365 on-all-the-time nature of the crypto industry. The bitcoin trading trend has no end in sight, so let's begin.
Learning how to use the best bitcoin trading bots of 2019 will not be easy nor will instant profits flow in right away. However, awareness is the first threshold key to unlock in order to optimize for the smartest trades.
We recommend reviewing each of the 15 auto-trading bot systems below to start with today.
The following bitcoin trading bot rankings used these components as criteria to help rate and review:
easy to setup, install and use properly – also ability to make changes fast (without super technical skills)
trading strategy (arbitrage, market making, copy trading, shorting, stop-loss, scalping, skill simulations)
exchange integrations (Binance, Coinbase, Bittrex, Bitfinex, Bitstamp, Poloniex, KuCoin, Huobi etc)
pricing and cost flexibility (free trials, monthly, annual or lifetime license options)
type (cloud-based, windows / macOS / Linux, automated 1-click trading feature)
external signals (via TradingView or other third-party indicators etc)
number of active positions (how many open trades at any given time)
coin diversity (how many different tokens are available to trade)
company reputation, product history and overall longevity
customer support and service accessibility (plus software system upgrades)
Once these characteristics are evaluated per platform, identify which are your most favorable strategy execution features of your liking and start examining in full. Start small, use tolerable amounts when setting up any automatic cryptoasset trading bot based in bitcoin. Last thing any hands-off semi-auto pilot trader wants to experience is performing bitcoin trades at a loss, especially without your knowledgeable 'consent' that manual transactions inherently possess (also known as setting and forgetting gone wrong).
Humans, aka investors and traders, are full of biases and prone to emotional reactions (aka FOMO, FUD).
This puts bitcoin buyers and sellers in a minor disadvantage at times, leading to miscalculations and jeopardizing trade results due to over analyzing sentiments and 'trending' cryptocurrency news.
Crypto-related platforms are all gearing up for the 'high-frequency-trading' boom in the budding bitcoin sector. When combined with the non-stop price volatility movements, it can be frustrating for day traders to compete globally or continuously with any peace of mind, especially if any real amount of money is at stake. To make it tougher; the borderless, permissionless, peer to peer market never sleeps or gets turned off 'after-hours'. This can become a highly stressful situation for investors to exist in. Master The Crypto's guide on the best bitcoin trading bots list hopes to help see how each stacks up bit by bit, bot by bot.
The benefits of using a bitcoin bot to execute trades is pretty straightforward. They enable 24/7 exchanging, quick executions, removes human error and emotion, provides diversity and even a testing playground to practice putting your bot money on the line in live markets. Of course, as many know, sometimes you have to take the good with the bad. These bots may provide a digital leg-up advantage, but offer their own risks like low quality software, set and forget fear, poor strategies, failed stop-loss limits executed or overall scamy schemes promising 'guaranteed gains'.
In their infancy, they were not the greatest choice to trust large amounts of money with but they have come a long way since then. Trading bots can now be considered highly sophisticated and have all manner of functions for your comfort level and needs. The top software systems available can give investors a legitimate edge by trading on their behalf, with specific parameters set up, thereby optimizing the time, effort, and resources of the human involved. Whether thinking of your personal bitcoin trading bot being akin to your artificial assistant, there is only one of two options to choose from; DIY, aka build your own, or use a preprogrammed bot. It's time to focus on the latter and see what the bitcoin market has to offer in the growing world of automated crypto trading bots.
Que the development of trading bots, the programmable robots designed to enable around the clock trading morning, noon and night.
Top 15 Bitcoin Trading Bots of 2019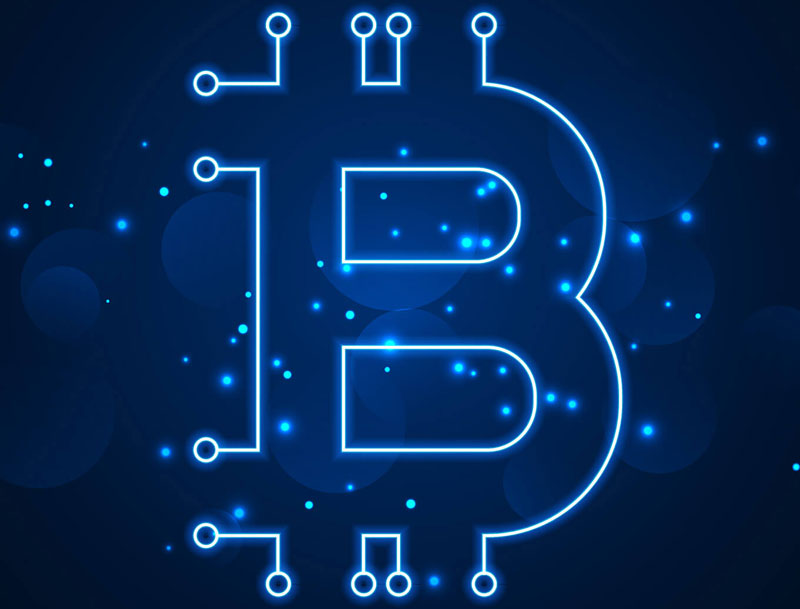 Here we break down the top choice of trading bots for 2019, unmasking why they work and how they are programmed including their use of risk tolerance, timeframes, and considerations of the investor about a particular coin. We also include as much relevant information as we can (like costs, if readily available).
Haasbot
Hassbot is one of the more popular automated trading solutions and can also integrate with all major exchanges. It is regularly used by the financial gurus who teach others about cryptocurrency (something that always results in the best secrets of the trade being kept to themselves- like trading bots). It operates 24/7, can identify candlestick patterns in trading recognition, and can be bought as a three month at a time use.
Since the inception of HaaSOnline Automated Investment Software in January 2014 conception by Stephen de Haas, the software has had 2 major revisions and third is about to release this year. The updated version has been reviewed and is not able to connect to every major platform but they are working on a solution to that now.
The bot is supported on Windows, MacOS, and Linux but requires 1.2 GHz or higher, as well as 4 cores, at least 2GB of memory space, and a super fat internet connection (5mbit download speed) to function properly. HaaSOnline does offer 15 different bots to choose from though, based on how often you want to trade and the range offers many ways to personally configure preferences. Because they offer so many different kinds of systems, there is something for everything. However, the price being between .12 BTC and .32 BTC per three months use, we recommend this one only for users who are committed to extracting significant use from the bot itself. Otherwise, it's just not worth the price.
3Commas

3Commas is a popular, easy to use bot that supports BitFinex, Bittrex, Bitstamp, Binance, GDAX, KuCoin, Poloniex, YoBit, Huobi, and Cryptopia. It adds new exchanges all the time and allows you to access all of them at the same time from a convenient platform. Although based in Toronto, a majority of it appears to be run from Russia with Russian based employees. You can see about a dozen employees listed, along with their LinkedIn profiles, on the website and the company itself has a very active social media account.
The platform boasts a smart trading terminal with portfolio management tools, allowing for personalization. There is a "trader's journal" that keeps track of all your trades across different exchanges in one easy to see location and you can set up trade types on platforms that normally do not allow that type through this service. The bots even allow you to do multiple trades simultaneously. Probably one of the more cool features is the ability to follow and copy someone else's trading style. So if you see someone who's trading abilities you admire, you can trace them and follow suit with one easy click- and that's just the tip of the iceberg.
To see what their dashboard looks like, you can set up an account with your email and a password for free. Monthly subscriptions for trade and bot use range from $30 to $100 a month, depending on what it is you are looking for, including a starter, advanced, pro, and enterprise package that you can purchase in 1 month, 6 month, and yearly intervals. There is a 0.25% commission fee but it is only charge on the money you deposit directly into your 3commas account, not with the individual exchanges, and there is a $10 signup bonus.
All of 3commas can be access through a web browser on desktop or mobile but iOS has an app available and they are currently working on one for Android.
Cryptohopper
CryptoHopper is a crypto trading platform based on the cloud technology, meaning it can make trades for you even when your computer is off. There is a setting allowing for third-party trusted sources to determine what signals the bot should look for which is useful for newer traders. Experienced traders have over 120 indicators and candle patterns to choose from as well as over 30 signal groups from around the world to create a unique trading approach matching the style you wish to use.
Cryptohopper has created a reputation for itself as a reputable, quality trading platform with features like trading designer strategy, automatic robots, copy trading, and its own trading marketplace. For those who are uncertain of their skills, they also offer "paper trading" which simulates the real markets but does not use real money. This allows you to practice as much as you want/need before stepping in with real cash.
Founded in 2017 by two brothers, he main goal of CryptoHopper is to make advanced automated trading simple, a goal it appears to have reached, and is based in Amsterdam. Like some other bot platforms, it allows you to access multiple exchanges from one place but what separates them is their lack of fee for doing so. It can connect to the top 12 exchanges around the world.
We recommend this platform specifically because of its ease of use, "training" program, and its ultimate control giving to the user without any push in one direction or another. Their monthly subscriptions range from $19 to $99 a months, depending on the features you want and the budget you have, including the explorer hopper, adventurer hopper, and hero hopper packages. If you're still not convinced or are nervous, they do offer a free 7-day trial for anyone who signs up.
Gekko
Gekko is a unique trading bot in that it is entirely programmable and is available on GitHub as a completely open source. It supports 18 major exchanges and offers an adaptable plugin system to integrate with IRC, Telegram, and emails.
Overall, Gekko is meant for users who value simple automation and optimization to execute basic trading strategies. They have a web interface that allows for inputting historical data and live data, calculate indicators as well as profit/risk metrics, simulate markets and order execution, and graph results for ease of understanding. It also features viewing coin prices in real time and executing live orders.
It's not an overly abundant service and has limited functionality, but it's also simply and easy to understand. Gekko gets the job done and is not only useful but completely free.
Gunbot
Gunbot is one of the most popular automated bitcoin trading systems available today, with some touting its extensive customization options and others describing its ability to keep novices and advanced users happy.
This platform allows users to connect to just about every popular exchange (with each update adding more) and is one of the few with the trading tools available to completely customize your bot's trade technique. Its popularity brings with it a large and active community as thousands of people using it daily. Any problem you might come across with the software will most likely have forums directing you how to solve it.
Gunbot is desktop software and can run on PC, Mac, Linux, or a VPS. It comes at three price points ranging between 0.04 BTC and .3 BTC. Your purchase includes lifelong updates and you can get a lifelong license for between 0.035 BTC and 0.165 BTC.
CryptoTrader
Cryptotrader is a fantastic but not well known platform. It is a cloud-based trading bot that allows traders to build their own customizable trading bot solution in minutes and does not require installation of software whatsoever.
A unique feature of this platform is their strategies marketplace, where you can buy and sell successful strategies. Cryptotrader even allows for back testing strategies on past market data. It also supports all major cryptocurrency exchanges and uses a multitude of coin types, not just Bitcoin.
The cost is between 0.0026 BTC and 0.0316 BTC on a monthly basis (although they also accept Litecoin).
BTC Robot

BTC Robot guarantees profits with a self-described automated trading tool and is one of the earliest trading bots to be commercially available. What separates them from other platforms also claiming to be the best is they actually have evidence supporting this and claims to it works by constantly analysing prices across all Bitcoin exchange markets in order to exploit the gaps.
Their set up is simple and user-friendly, but have a track record of mixed reviews. Some claim regular small returns but others have stated it is difficult to get it to work properly and does not generate a significant ROI.
Despite this, it is a safe bet to at least try because they are backed by a 60-day, 100% money back guarantee.
Zenbot
Zenbot is an open source, anonymous trading bot that is currently under active development and in its third iteration. It's completely free but does require some knowledge of its code because it allows for personalized editing through Github.
The bot works with a lot of cryptos and can execute multiple trading strategies. It's also one of the only autonomous trading solutions that is even capable of high-frequency trading and supports multiple trading at the same time. They boast the capability of a lot of features but do not recommend its use if you want to trade large amounts.
Coinbot.club
Coinbot.club is a crypto bot rental service with an open source code. One of the best things about this company is just how overly transparent they are. The website has a description of algorithms used (including their Conservative Algorithm and Aggressive Algorithm), info on the team, and a link to their Github page: https://github.com/coinbitbot.
The sheer amount of features is a point of pride and part of what makes them one of the most popular automated Bitcoin trading bots on the market today. They have three types of bots, and three bonus modules; the social analyser module that analyses information on various social media sites for info relating to your choice of crypto and does so through human team members, the arbitration bot that scans for opportunities across various exchanges, and the telegram assistant which allows you to execute trades over a familiar platform interface. All three are customizable.
It is important to remember that they have a multi-tier commission program so if you get sent a link from a friend talking about how great it is, they may not be being completely forthcoming because they would make money if you sign up through them.
Overall, Coinbot.club puts a special emphasis on community and transparency that is alluring. As an industry about personal gain and typically valuing anonymity, it makes for a nice change that they make a point of proclaiming and acting in a way that is opposite. They also distinguish themselves by promising to offer real profits and losses, sending out an alert if the bot has made a loss of -10%.
If you're interested but unsure, they do baost a 7-day free trial. You can register for a test the bots free of charge as long as your trading volume does not exceed 0.001 BTC. This makes it a great option iof you wish to get a feel for what you would be in for upon actual purchase.
Margin.de (Formerly Leonardo)

Margin.de is a trading bot platform put out by Margin and is made with integrated parts that it bought from a previously shut down trading bot by the name of Leonardo. Their emphasis is in security, clean layouts, and effective bots, and the site shows a significant level of transparency.
This is a once pay system with the starter package being $89 and the professional plan being $1,699. It supports a surprising amount of exchanges and it allows payment options from multiple sources (Visa, MasterCard, PayPal, and BitPay).
They arguably have the most attractive and clearly invested a lot into the appearance of the interface. You can also find a comprehensive FAQs section on the website and a multitude of online tutorials.
Autonio
This bot claims to be the first completely decentralized trading app that is powered by AI. Because of this, Autinio's source code can be checked and verified by any user.
Autinio is marketed to both novice and professional users with a lot of customizable options to make a trading style you want for your bot. However, they also have a marketplace where you can buy someone else's.
The platform's app is on the Ethereum Blockchain and uses its own ERC-20 token called NIO. You can purchase NIO tokens on major exchanges like Bitfinex, Ethfinex, and others, as you will need them to trade on the app.
As of October, the app has over 3,000 daily active users and is available for download on Windows, Mac OS, Linux, and Android. The subscription price is currently $50 per month.
Zignaly
Zignaly is an incredibly new bitcoin trading bot, still in its beta stage, and currently only supports Binance and allows users to directly execute trading strategies. It best feature so far is no limit on trading pairs (other platforms cause you to pay more to have access to more).
The website also offers a lot of transparency, including links to the co-founders' social media profiles. Currently it is free but when there is an official release, it will have a cost and they will have added more exchanges.
Reviews are good so far so keep an eye out for the future release of its main platform!
Profit Trailer

ProfitTrailer has a modest amount of transparency but does not list it's creators on the site at all. Despite being formally registered in Curaco, the headquarters and employees are actually in the Netherlands and claims 3,000 users worldwide.
This bot is capable of "trailing trends," allowing users to jump on the latest trends faster with less risk. But what makes it particularly unique is its wiki. The wiki has plenty of how-to pages, with the support team talking the time to create 50+ videos showing people extensive uses. It's one of the many things that inspires users to leave good reviews.
Features for this platform include (but are definitely not limited to) over 20 buy and sell strategies, help for beginners, portfolio overview, multiple exchanges and hundreds of cryptos, notifications tracker to Telegram and Discord, and many more. Subscriptions come in 1 month, 3 month, 6 month, 9 month, and 1 year intervals, ranging in price from €39 to €89 a month. All subscription types give you access to all exchanges and 24/5 support. They also offer a service where you cn buy a VPS (virtual private server).
ProfitTrailer is available on Windows, Mac OS, and Linux. You can download the software and use it on any internet-connected device.
Pro Crypto Bots (Goldman Bot)
Unfortunately, Pro Crypto Bots offers a significant lack of transparency. The website has no about us page and it is not clear who is running their service or from where, although the name is registered in Toronto. The only clues to its legitimacy comes from online reviewers and its biggest online name connection comes from the brokeback packer.
According to the site, the platform uses Fibonacci trading bots to give users "incredible opportunities to grow your crypto investment with minimal risk, even during volatile market conditions," and attempts to dazzle with stories of users gaining enormous returns after implementing their trading strategies even if prices go down.
The bots themselves were allegedly created by anonymous user @Fibonacci30, with one for ETH/USD that operates on a 2 hour timeframe and another for BTC/USD that operates on a 4 hour timeframe. Both are fully automated and take place only through Bitmex and Deribit. Because of this, it is not available in the United States as those two exchanges are banned (some online users suggest using a VPN to get around this).
Their features include easy set-up, runs through amazon web services instead of on your computer, offers a discord support group, is encrypted, claims large returns, and can buy/sell futures. All it requires is a Bitmex or Deribit account, Bitcoin (they suggest a minimum of .5 BTC but it's not required), and a PayPal to sign up for the subscription. There is only 1 package and it costs a staggering $350 a month, payable only through PayPal.
Overall, the limited information on the company and the platform makes it difficult to obtain a full understanding of Pro Crypto Bots. However, they do offer a free 14-day trial and your Paypal will not be charged if you cancel before the 14th day. The lack of transparency is unusual for such an expensive service so proceed at your own risk.
Crypto World Evolution (CWE)
CWE is listed just to show you how quickly these bitcoin trading bots can 'wear out'. Crypto World Evolution, once considered a top tier system with a large membership and active users, has had quite a fall from grace in the auto-crypto trading bot space. It's biggest appeal was the amount of individual control you have over what it trades and how – even to individual coins of your choice. While it only used bitcoin in its trading orders, it did have the option to select up to 15 different coins to trade within and essentially try to profit via 'microbetting', or microselling and microbuying.
The trades this bot did were on average worth .01 BTC so if you select a limit of .1 BTC then it's possible the bot will open 10 trades at once to meet this limit. Trades remain "pending" until the desired level is reached or until you press sell yourself (again, leaving you with ultimate control). Now, in late 2019, this bitcoin trading bot seems to have faded into the oblivion and needs to be checked up on before any careful consideration of using the auto trading bot software to ensure it is up to date and functioning properly.
Back during its peak, on average, trades looked to close at around 2% but it can be seen closing at 1-10%. Because markets are volatile, it could make several trades a day or none at all. It really just depends on what it sees as worthy which means you can sit back and relax instead of constantly watching the up and down. While you can use any trade platform with this bot, we recommend Binance for now because their API is allowing for choice of altcoin more freely to trade against your Bitcoin. However, as noted, please access their latest version of the bitcoin trading bot portal to give it a good gut-check questioning before using. We will update the review on CWE trading bot software once more intel comes back to us.
More Bitcoin Trading Bots to Review
The 15 most popularly used bitcoin trading bots are listed for further review and guidance. However, there's more coming soon.
Apex Trader Automated Trading Platform (works on Binance and KuCoin)
SuperOrder Automatic Cryptocurrency Trading Bots (works on BitMEX)
Quadency Smart Crypto Asset Trading and Management (works on over 10 exchanges)
Kryll
Shrimpy Universal Crypto Trading and Portfolio Management App (all major platforms)
HodlBot Cryptocurrency Trading Bot (lightweight, easy to customize)
How Huma
ns Compare to Auto Crypto Trading

Going inside cryptocurrency's new warfare on the bitcoin trading battlefront can be daunting as trading bots are essentially special programs using complex indicators to analyze the condition of the market, predict its next move, and execute trades. Sounds complicated, right? But let's take a look at the ups and downs of this new avenue of trading.
The Downside
Scams- in the early days of trading bots, most were just scams and this can put a damper on any party.
Hidden Fees- not all is as it seems, some services have extra fees tacked on to a monthly subscriptions.
Updates- keeping up with updates is something that is made fun of online because people do not like to do it, but in this case it is vital to keep the software updated so the bot can stay relevant to market changes.
Limitations- depending on the bot you choose, it may not be factoring in breaking cryptocurrency news, analysis, insider knowledge, or more that a human would.
Pattern matching- this is when a trading bots' operational algorithm becomes identified, making them potentially less profitable.
Artificial Intelligence- AI is still limited and struggles to replace human experience and instinct.
The Upside
Efficiency- human error does not exist in these bots, their speed and ability to avoid mistakes makes them highly profitable.
24/7- this market never sleeps but humans have to, a bot can cover you without having to stressfully be apprised of as much as possible as often as possible.
Intuitive Algorithms- machine learning algorithms can quickly factor in many things, including social media, to determine the best investment opportunities.
Lack of Emotion- means lack of impulse buying or otherwise emotionally driven choices that human would make, especially ones based in fear.
Personalization- while keeping constant track of markets worldwide, you can also program your bot to look out for key indicators that you have preference for via easy to use interface buttons.
Other Key Points Worth Noting:
Institutional bots are designed to reduce problems associated with market manipulation and crypto volatility.
Traditional crypto bots comprise of largely automated systems that are designed to perform actions such as real-time information exchange, fiat-crypto trades, resolution of customer queries etc.
In an ideal world, you may want to consider using bots that combine the automatic system with human expertise. For example, eToro offers the CopyTrader tool that lets you copy exact trades that other traders make. It is more of a trading bot working with the help of a human trader.
Even so, they continue to evolve at all times, and their functionality and sophistication are constantly increasing. New ones are appearing all the time, and there are dozens of them on the market right now, waiting to be used. They can be free, or subscription-based. Such bots can even be quite expensive and are often used by professional traders. Still, they are all usable, and can even be quite profitable.
While there are numerous benefits of using trading bots, users should remember that there are some serious second-thought risks involved as well. After all, you are giving the control over your money to a third party. Trading bots are still a new technology that has yet to develop. Not only that, but they work with cryptos, which are only a few years older tech than the bots themselves.
One of the biggest risks involves flawed software. Not all of the bots are of equal quality, and bad coding can make a lot of damage. If you decide to trade large amounts through the bot, the risks are that much bigger. Of course, flawed software is not a purposeful defect, but it can cost you a lot of you use a bot that has it.
There are also Flash crashes that you should watch out for, as you can experience quite heavy losses if you fail to set stop-loss limits. Flash crashes can be quite often, and it is highly advisable to be on a lookout for such occurrences.
Finally, we should not forget about scams. Scammers are a curious breed, and they evolve with technology and market. As soon as trading bots emerged, scammers figured out how to use them to their advantage. They started creating fake trading bots that the traders would start using, give them their money, never to see it again.
How Important are Trading Bots to the Bitcoin Market?
Cryptocurrency is absolutely a new tech that's fast becoming the darling of the world. Even more, it is increasingly becoming a live laboratory procedure for trading at a higher frequency, as well as an area for the advancement for trading bots.
While there has been a vast number of trading bots and algos used by Wall Street companies for conventional trading disciplines, cryptocurrency markets are now seen as a new trading platform for exploring new methods and employing some marketing strategies.
his has been confirmed by Forbes which reported that the development of tools or trading software and decentralized exchanges will herald a new era of automated trading bots.
While companies are increasingly working on different software for crypto trading, it is still a sector that guarantees lots of improvements which will be revealed by the continuous expansion that artificial intelligence provides.
While the future of exchanges and blockchain tech is still not really clear, it is becoming increasingly obvious that artificial intelligence will play a large role in the near future.
Professional traders and institutional investors will need them to help curtail the risks while executing high volume trades in a semi-automated or hands free way.
Trading bots effectively help with minimizing trading limitations and makes it easy for retail investors, to efficiently use simpler tech applications through a well secured process. In fact, these trading bots can be designed to take advantage of trade inconsistencies caused by some manipulation, thus helping an investor or trader make even more money.
Trader bots with artificial intelligence, will also help improve the ease of trade monitoring as well as investment portfolio. As a result, traders can then focus on growing their portfolio thanks to the reliable and predictable returns.
Also, traders using bots are more likely to eliminate all forms of human error from their trades. In fact, last year, lots of traders made a lot of fortune from using trading.
The Long Term Effects
These days, experienced traders make use of advanced trading tools as conventional traders are not familiar with them. As it stands, there is a common API for crypto trading, which makes it more challenging to use bots. Ironically, most of them don't perform well when it comes to low volume trades.
The volatility of the cryptocurrency market necessitates the need for trading bots which are becoming increasingly popular among traders. These programmable software algorithsm allow investors to remain in trading at all times, with the bot making automatic bids even while the trader is asleep and the other half of the world is just starting to wake and rise.
While crypto trading bots sound amazing, there is a need for due diligence if it involves automatic software since human alone is not infallible when it comes to matters of trading. Even Warren Buffet, a seasoned Wall Street legend loses out from time to time and crypto trading bots could be useful at making sure such investors stay ahead of others.
Nevertheless, their continuous use in trading comes with huge costs. In the end, it is certain that bots will continue to be improved upon to meet the varieties of trading needs. This will be even more so when the crypto industry stabilizes, as they'll play a role in helping developers with AI's deep learning capabilities.
Last Automatic Bitcoin Trading Bot Thoughts
There you have it – we will do our best to update with on-going research about the latest and great bitcoin trading robots. As fast as the FinTech and virtual currency worlds are growing, a lot can change in a short amount of time.
As innovation and insight begin to stack up and showcase strengths in all kinds of transformative and disruptive ways, there will be a lot of hog wash with the bacon. But just like the meat isn't the key, protein is where the solution lies. No matter what list you stumble upon and read up on next, never invest more than you can risk to lose as many cryptocurrency related laws, rules and regulations are yet to be handed down by the alphabet governing bodies.
One last thing to remember regarding the trading bots is that they are, and should be seen and used as, tools. They are not a passive income solution that will make a profit for you while you're doing something else just because of the buzzword automated. Of course, you can set up specific parameters on some of them, and have your trading somewhat secured, but the market is growing and changing all the time, and your parameters need to follow these changes especially as daily crypto news and cycles continue.
Because of that, you cannot just set up a bot and forget about it. They still require your supervision, and often even interference. The right strategy is also important, and if you do things right, then the trading bots can turn out to be quite profitable tools. If you don't — expect some serious losses.
In closing out this piece, it is worth remembering that unlike humans, commercial robots are never swayed by emotions or other psychological factors that are known to influence a lot of traders. With that being said, they don't call the intellect "man's greatest asset" for nothing. Happy trading everyone

PS: contact us with any feedback or suggestions and get ready for the bitcoin halving where many credible BTC price predictions could come true. The unique, one-of-a-kind timeframe bitcoin is in may prove to be the perfect time to start using an automated crypto trading bot for capitalizing on the next bull market cycle.
Accept Bitcoin Payments: Top 14 Merchant Gateways To Use
Spend Bitcoin: Top Places Accepting Crypto Payments in 2020
Bitcoin Futures Guide: Best Exchanges + How Trading Works
Bitcoin Scams: Bitcoin Hacks, Theft and Exit Scams History
Bitcoin Price Today: BTC/USD Exchange Rate Value Guide
Bitcoin Chart Analysis: How to Trade Bitcoin Using Charts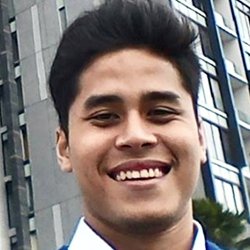 I'm Aziz, a seasoned cryptocurrency trader who's really passionate about 2 things; #1) the awesome-revolutionary blockchain technology underlying crypto and #2) helping make bitcoin great 'again'!
The post Best Bitcoin Trading Bot: User Review Guide appeared first on Master The Crypto.