Category of Cryptocurrency Market: Blockchain Platform
This guide looks at the different category of cryptocurrency market, focusing on the second category which represents blockchain platform. This is the second part of the series that breaks down the crypto market into 12 major categories.
This guide takes a look at the second category in the Top 100 of the cryptocurrency market, which features cryptocurrencies that are backed by blockchain protocols.
Second Market Category: Blockchain Platform
Here are the following cryptocurrencies that belong to the second category, functioning as blockchain platforms that have smart contract functionality and allows for dApps (Decentralized apps) to be built on their platform. The native coins are usually used as an exchange of value between dApp services.
Ethereum (ETH)
The first 2nd generation, open-source project that expands the applications of blockchain technology. A revolutionary feature of Ethereum is the functionality of smart contracts, which refers to contracts that have been pre-programmed with a set of definitive rules and regulations that are self-executing, without the need of any intermediaries. It is currently the most popular blockchain protocol for projects to build on and issue their native tokens, with over 1,500 projects currently residing on its blockchain. The most current issue it faces is scalability. They are constantly in the pursuit of solutions to ease scalability issues, with the most prominent solutions being Raiden Network, Plasma, and Sharding.
(Read more: Guide to Blockchain Protocols: Comparison of Major Protocol Coins)
EOS (EOS)
EOS seems to be a promising technology that wants to be able to do everything; from smart contract functionality (like Ethereum) to high scalability (like Nano with 1000 tx/second + near instant transactions and zero fees) and also to be the preferred platform for dApps development. However, EOS doesn't have a product yet and everything is just conceptual (basically, promises). Due to the absence of a working platform, it seems to be highly overvalued right now. Moreover, there seems to be a couple of red flags; they have dumped $500 million Ether over the last 2 months and possibly brought back EOS to increase the size of their ICO. EOS' ICO has been going on for over a year and has raised several billion dollars, which is an excessive amount for a project which doesn't have a working prototype yet.
(See more: Guide on Identifying Scam Coins)
Cardano (ADA)
Cardano is a promising 3rd generation blockchain which is similar to Ethereum/EOS, with the main difference being that is aims to develop more advanced features through 'a scientific philosophy and a research-first driven approach'. Using a Proof-of-Stake (PoS) consensus mechanism (called Ouroborus), Cardano is regarded as the only PoS protocol with mathematically proven (peer-reviewed) security. Cardano turned lots of heads when it increased 2,000% in 3 weeks and cemented its place at the top 10 cryptocurrency list based on market capitalization. As with EOS, Cardano seems to be overvalued since there is no working protocol as of now.
(See also: Bitcoin vs Alt Coins Returns: Comparison of Gains Between Bitcoin & Altcoins Investing)
VeChain (VEN)
VeChain is a blockchain project that's building a business enterprise platform and inventory tracking system. Some examples of its applications include verifying genuine luxury goods and the entire food supply chains. VeChain has been accredited with the accolade of being the first cryptocurrency for a disaster recovery plan. Not only that, VeChain has deep ties with the Chinese government and are making huge inroads in China with their technology. It is therefore not surprising that it has one of the strongest communities in the crypto world, with over 60,000 followers in their social media. VeChain has a huge hype factor, and many believe it is with merit.
Neo (NEO)
Neo is a blockchain platform that is often seen as the 'Chinese Ethereum', with the aim of developing more extensive functionalities for the development of dApps and smart contracts. Compared to Ethereum, Neo has a different smart contract gas system, consensus mechanism (Delegated Byzantine Fault Tolerance), governance model and a different approach towards real-world adoption. There are currently only 9 nodes, each of which are being run by a company/entity hand selected by the NEO council (most of which are located in China) and are under contract. Though NEO seems to be relatively centralized, it is working towards future decentralization. The first step in decentralization is that the NEO Counsel will select trusted nodes (Universities, business partners, etc.) and with time, NEO holders will be given the rights to vote for new nodes, similar to a DPoS system used ARK, EOS and LISK). A worrying point is that NEO's implementation of the DFBT consensus mechanism has, on a number of occasions, suffered from network outages during major ICOs. On the flip side, NEO has a regulation/government friendly approach and has ties with the Chinese government.
(Read also: Crypto ICO vs. Stock IPO: What's the Difference?)
Stellar (XLM)
Stellar is a distributed project focused on developing a financial payment infrastructure to facilitate cross-border and multi-currency transactions globally. It uses a PoS consensus mechanism and is very similar to Ripple. In fact, both Stellar and Ripple is founded by the same person: Jed McCaleb. The main difference is ideological; Stellar is geared towards the retail masses and the unbanked population while Ripple is focused on the institutional and for-profit side of the banking industry. However, it must be pointed out that 80% of Stellar's coin supply is owned and controlled by Stellar Foundation, which technically makes it a centralized currency.
Ethereum Classic (ETC)
The original Ethereum chain that decided not to fork after the monumental 'DAO' hack, which resulted in the loss of millions of Ethereum. The majority of the Ethereum community and developers decided to engage in a hard fork and 'undo' the hack, resulting in the creation of the current Ethereum (ETH). However, a small portion of the community felt that enforcing the principles of immutability – which was the original vision of cryptocurrencies – required them to stick to the old chain, which is now known as Ethereum Classic (ETC). After the majority of the community focused their resources and development towards the new Ethereum chain (ETH), Ethereum Classic became dull and non-moving.
(See more: Guide to Ethereum Hard Forks: Ethereum Classic, Etherzero & Metropolis)
Ziliqa (ZIL)
Zilliqa is a high-throughput blockchain that is developing a new way of sharding to solve the core issue of scalability in the blockchain space. Ziliqa's blockchain has been able to process 2,400 transactions per second (TPS), and is looking to scale it to over 10,000 TPS in the near future; Ziliqa is linearly scalable with the number of nodes. That means that the greater the number of nodes, the faster the network gets. Additionally, they are looking to integrate privacy features to their blockchain. Here is a comparison of the major privacy cryptocurrencies.
QTUM (QTUM)
QTUM is a hybrid platform that takes the best of both worlds, combining Bitcoin's technological reliability with Ethereum's revolutionary functionality of smart contracts and decentralized applications (dApps). QTUM uses a PoS consensus algorithm and is focused towards real-world, business-oriented applications.
Icon (ICX)
Often labeled as the 'Korean Ethereum', Icon is a decentralized application platform that aims to connect independent blockchains (like Bitcoin, Ethereum, NEO etc.) with different governance models and consensus algorithm, allowing them to interact with one another without the need of 3rd party intermediaries. Icon boasts a comprehensive range of partners that include banks, insurance providers, hospitals, and universities. Icon's main focus is towards Identification (ID) verification and payments systems.
LISK (LSK)
The unique feature of Lisk as compared to other blockchains is its focus on the integration of side chains as a medium for the creation of decentralized applications. This allows developers to create their own blockchain by creating a side chain that is independent of the LISK main chain, furnished with their own nodes. This is similar to the structure of NEO. However, a downside is that Lisk is currently somewhat centralized with a small group of members owning more than 50% of the delegated positions. Lisk plans to change the consensus algorithm to further decentralize the system in the near future.
Rchain (RHOC)
Rchain is a high-throughput blockchain with an industrial-scale utility that focuses on performance and scalability. Like Ethereum, Rchain is turing-complete and allows for the functionality of smart contracts and dApps development. The expected transactions speed of Rchain's blockchain stands at 40,000 TPS, with a theoretical possibility of over 100,000 TPS. Rchain has yet to release the working product but it remains an interesting project. Here's a similar project that aims to solve the issue of scalability: Solana.
Ardor (ARDR)

Similar to Lisk,. Ardor is a public blockchain platform that allows anyone to utilize the blockchain technology of Nxt through the use of child (or 'side') chains. A child chain refers to a 'light' blockchain that can be customized to a certain extent and is designed to allow easy and seamless self-deployment during the development of one's own blockchain. These child chains will be powered and secured by the Ardor main chain. Developers would have access to a wide-range of functionalities that include shuffling, asset creation and trading, aliasing, and phasing.
(See also: A Guide To Fundamental Analysis For Cryptocurrencies)
Ontology (ONT)
Ontology is a high-performance multi-chain platform that allows a network of independent blockchains to collaborate with one another. The main focus of Ontology is to assist in migrating proprietary enterprise platforms onto a distributed ledger model without compromising their structure and system. It is interesting to note that the founder of Ontology is Da Hongfei and Erik Zhang, who also founded NEO. Ontology is complementary to NEO's technology; it will act as a bridge between existing systems and the NEO blockchain.
Bytom (BTM)
Bytom is an interactive protocol of multiple byte assets. Heterogeneous byte-assets (indigenous digital currency, digital assets) that operate in different forms on the Bytom Blockchain and atomic assets (warrants, securities, dividends, bonds, intelligence information, forecasting information and other information that exist in the physical world) can be registered, exchanged, gambled and engaged in other more complicated and contract-based interoperations via Bytom.
Nxt (NXT)
Nxt is an open source payments network that uses the PoS consensus algorithm. Instead of being just digital cash like Bitcoin, Nxt offers a comprehensive toolkit combined with an easy-to-use system to create a feature-rich environment for developers to build dApps on top of a blockchain. Nxt's blockchain is modular in nature, allowing for flexibility in building dApps easily.
(Read also: Is it Too Late to Buy Bitcoin and Is It too Late to Invest in Cryptocurrency?)
Stratis (STRAT)
Stratis allow businesses and organizations to create their custom blockchains according to their own needs but secured on the parent Stratis chain. This is similar to Lisk's structure, but Stratis is more focused towards businesses. Stratis's simple interface will allow organizations to quickly and easily deploy and/or test blockchain functionality of the Ethereum, BitShares, BitCoin, Lisk and Stratis environments.
Status (SNT)
Status provides access to all of Ethereum's decentralized applications through an app on your smartphone. It opens the door to mass adoption of Ethereum dApps by targeting the fastest growing computer segment in the world – smartphone users.
Ark (ARK)
Ark aims to be an all-in-one blockchain platform that allows interoperability across any other blockchains. This unique feature of Ark is called 'Smart Bridges', which is a piece of code that can be embedded into any blockchain to allow them to communicate with Ark's blockchain and any other blockchain that has enabled the integration. This allows for coordination and cooperation across all blockchain platforms, enabling developers to acquire the ability to integrate many different blockchain capabilities into their custom blockchain.
Neblio (NEBL)
Neblio is a decentralized project that offers a wide-range of assorted business solutions for enterprise applications and services. Neblio helps traditional business migrate to using blockchain technology with ease. Neblio uses PoS consensus algorithm and its key features include an API suite, a hosting platform, a consultancy service provider and a node deployment base. A unique aspect of Neblio is its ability to operate a private network, which is essential for some applications such as the healthcare industry.
NEM (XEM)
NEM is known as a 'Smart Assets' blockchain, geared towards businesses to streamline an enormous variety of secure ledger and transaction tracking systems. Due to its modular nature, NEM blockchain is flexible and can be used for a wide variety of use cases. NEM is based on the unique Proof of Importance (POI) consensus mechanism created by their team. POI is a rating system that leverages on network theory to assign a rating of each participants importance in the network.
Bancor (BNT)
Bancor is a Decentralized Liquidity Network that allows you to hold any Ethereum token and convert it to any other token in the network with no counterparty, at an automatically calculated price, using a simple web wallet.
Dragonchain (DRGN)
The purpose of Dragonchain is to help companies quickly and easily incorporate blockchain into their business applications. The unique feature of Dragonchain is that it simplifies the use of smart contracts for developers since it uses common programming languages.
Skycoin (SKY)
Skycoin is a cryptocurrency project focusing on privacy, anonymity, and peer-to-peer decentralized mesh-internet. The salient features of Skycoin include transactions with zero fees (that take apparently two seconds), unlimited transaction rates, low power usage and a custom consensus mechanism that replaces miners with a web of trust. Skycoin has their own consensus algorithm known as Obelisk written and published academically by an early developer of Ethereum. Obelisk is a non-energy intensive consensus algorithm based on a concept called 'web of trust dynamics' which is completely different to PoW, PoS, and their derivatives. Skywire, the flagship application of Skycoin, has the ambitious goal of decentralizing the internet at the hardware level and is about to begin the testnet in April 2018. However, this is just one of the many facets of the Skycoin ecosystem. Skywire will not only provide decentralized bandwidth but also storage and computation, completing the holy trinity of commodities essential for the new internet.
Beneficial Resources To Get You Started
If you're starting your journey into the complex world of cryptocurrencies, here's a list of useful resources and guides that will get you on your way:
Trading & Exchange
Crypto Guide 101: Choosing The Best Cryptocurrency Exchange
Guide to Bittrex Exchange: How to Trade on Bittrex
Guide to Binance Exchange: How to Open Binance Account and What You Should Know
Guide to Etherdelta Exchange: How to Trade on Etherdelta
Guide To Cryptocurrency Trading Basics: Introduction to Crypto Technical Analysis
Cryptocurrency Trading: Understanding Cryptocurrency Trading Pairs & How it Works
Crypto Trading Guide: 4 Common Pitfalls Every Crypto Trader Will Experience
Wallets
Guide to Cryptocurrency Wallets: Why Do You Need Wallets?
Guide to Cryptocurrency Wallets: Opening a Bitcoin Wallet
Guide to Cryptocurrency Wallets: Opening a MyEtherWallet (MEW)
Read also: Crypto Trading Guide: 4 Common Pitfalls Every Crypto Trader Will Experience and Guide To Cryptocurrency Trading Basics: Do Charts & Technical Analysis Really Work?
---
Enroll in our Free Cryptocurrency Webinar now to learn everything you need to know about crypto investing.
Get our exclusive e-book which will guide you on the step-by-step process to get started with making money via Cryptocurrency investments!
You can also join our Facebook group at Master The Crypto: Advanced Cryptocurrency Knowledge to ask any questions regarding cryptos!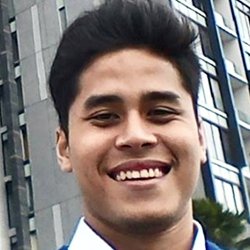 I'm Aziz, a seasoned cryptocurrency trader who's really passionate about 2 things; #1) the awesome-revolutionary blockchain technology underlying crypto and #2) helping make bitcoin great 'again'!
The post Category of Cryptocurrency Market: Blockchain Platform appeared first on Master The Crypto.