Category of Cryptocurrency Market: Cryptocurrency Exchange Coins
This guide looks at the different category of cryptocurrency market, focusing on the fifth category which represents cryptocurrency exchange coins and payment networks. This is the fifth part of the series that breaks down the crypto market into 12 major categories.
This article looks at the fifth category in the Top 100 of the cryptocurrency market, which features the different types of coins that are backed by cryptocurrency exchanges and payment networks.
Fifth Market Category: Cryptocurrency Exchange Coins
Due to the sheer number of different cryptocurrencies, exchanging one currency for the other it still cumbersome for many of us. Centralized exchanges cannot be trusted, while the user experience for decentralized exchanges (such as Etherdelta) requires massive amounts of improvement to cater to the mass market. Additionally, cryptocurrencies as a mode of payment has lots of inefficiencies and friction that impairs adoption, since merchants do not want to deal with over-cluttered options of accepting cryptocurrencies for their businesses.
There are coins and projects that are trying to solve these problems, by offering exchange-based and payment network solutions to add much needed liquidity, enhance user experience and remove the friction of using cryptocurrencies. Here is a total of 7 coins within the Top 100 that are focusing on just that:
(Read also: Crypto Trading Guide: 4 Common Pitfalls Every Crypto Trader Will Experience)
Cryptonex (CNX)
Cryptonex is an open source cryptocurrency exchange platform that operates its own native blockchain platform and features its own desktop client. Cryptonex focuses on the secure and instant transfer and exchange of a variety of fiat and cryptocurrency pairs. The project is developed Investment Financial Group, a company focused on software development for financial markets. A great feature of Cryptonex is that it features an all-in-one wallet – which is downloadable in desktop as well as mobile versions – that allows users to trade within their cryptocurrency wallets. Cryptonex also allows for  instant transactions with relatively low fees (0.10% trading fees compared to the industry benchmark of 0.25%). In April of 2018, Cryptonex launched a peer-to-peer functionality that allows users to trade privately amongst themselves.
Cryptonex uses the Proof-of-Stake (POS) consensus mechanism that uses the Scrypt algorithm. Since it leverages on POS mining mechanisms, users are promised an annual fixed profit of 12% returns (plus bonus rewards), which is unusually high for a POS coin. This, coupled with the absence of a white paper, has led many in the cryptocurrency community to label Cryptonex as a scam.
(See also: Bitcoin vs Alt Coins Returns: Comparison of Gains Between Bitcoin & Altcoins Investing)
QASH (QASH)
QASH is the native currency for Quoine's LIQUID platform, a global exchange looking to solve the issues of liquidity within the cryptocurrency space. LIQUID will aggregate all major cryptocurrency exchanges globally to a single trading platform, integrated with prime brokerage services. A unique functionality of the LIQUID platform is its very own globally sourced trading platform called 'The World Book', which will compile all orders and prices from all exchanges globally into a single order book. This will facilitate the exchange of any fiat currency preferred by users when trading with cryptocurrencies, no matter where they are or which country they originate from.
QASH is currently an ERC20 token, but is creating its own native blockchain – which is scheduled to be completed on the second quarter of 2019 – to complement their ecosystem of exchanges and services. QASH's native blockchain will be powered by a Proof-of-Stake (POS) consensus algorithm.
Quoine is the global cryptocurrency company that has the accolade of being the first cryptocurrency firm to be officially licensed by Japan's Financial Services Agency (SEC equivalent in the USA).
Kyber (KNC)
Kyber Network is a peer-to-peer, decentralized exchange for cryptocurrency trading that utilizes smart contracts and a system of coin reserves to guarantee fast and instant trades. Kyber aims to simplify the token conversion process as easily and seamless as possible, ensuring that anyone can trade cryptocurrencies without hassle. Kyber is an ERC20 token built on the Ethereum protocol. A unique feature of Kyber is their reserve system, which resembles a huge pool of cryptocurrencies and tokens that facilitates instant trading without the need for order books, which is a common feature in both centralized and decentralized exchange. This allows for low trading fees due to lower spreads.
¬The next highly-awaited development in Kyber's roadmap is the support for cross-chain trading, which will allow users to exchange any coin for another instantly and trustlessly on the blockchain. It must be pointed out that Kyber Network is one of the rare projects (besides OmiseGo) that is officially advised by Vitalik Buterin, the creator of Ethereum.
(Read more: Crypto Beginners Guide: 5 Things Crypto Newbies Should Know)
Request Network (REQ)
Request Network is a decentralized payment system that allows anyone to request and receive cryptocurrency-based payments from individuals or organisations. Request is akin to a decentralized version of Paypal, removing the need for third-parties for a more secure and cost-effective payments solution that is supported by all global currencies. Request is built on the Ethereum blockchain, with an ERC 20-backed native token called REQ.
Request also features a platform for developers to create innovative, decentralized solutions focused on finance and accounting. On the institutional side, Request enables various functionalities for organizational application that include automatic accounting, salary/loan request, Internet-of-Things (IOT) and automated auditing.
Request is backed by a renowned start-up incubator known as Y Combinator, which is consistently ranked as the top US-based accelerator that has produced various highly-successful companies that include Reddit, Dropbox, AirBNB, Coinbase and Stripe, to name a few.
Bitshares (BTS)
Bitshares is a decentralised financial platform providing a high-performance asset exchange for trading cryptocurrencies without the need for any intermediaries or central authority. Bitshares is founded by Dan Larimer, a prominent figure in the blockchain space who invented the Delegated Proof-of-Stake consensus algorithm that is used by Bitshares. The BitShares platform allows users to convert various cryptocurrencies into stable assets by converting them into tokens that are backed by real assets.
The consensus mechanism for Bitshare's protocol is Delegated Proof-of-Stake (DPOS), which allows for more efficiency and reduced costs as compared to a POW algorithm but requires a higher reliance of trust in the system. Using the DPOS system, Bitshares transactions are near instant with extremely low fees, with an infrastructure that can scale to the capabilities of centralized payment processors such as Visa and Paypal.
Bitshares launched Graphene technology in their version 2.0 update in 2015, which exponentially enhanced Bitshare's blockchain theoretical capacity to 100,000 transactions per second (TPS).
(See more: Beginner's Guide to ICO Investing: How to Participate in ICOs
Loopring (LRC)
Loopring is an open-source, decentralized exchange protocol that features an automated trade execution system for exchanging tokens. The Looping platform combines the use of an off-chain order book and on-chain settlement contracts for executing successful trades. Rather than being an actual exchange, Loopring protocol serves as a common building block with open standards, facilitating interoperability between decentralized applications (dApps) that incorporate exchange functionality. Although Loopring is built on the Ethereum blockchain and has its own ERC 20 token (LRC), their underlying protocol is agnostic and can be deployed on blockchains with smart contract functionality.
A unique feature of Loopring is the use of Ring-Matching and Order-Sharing technology for their decentralized protocol.
Ring-Matching: A process by which a series of trades are strung together to fulfill each other's orders
Order Sharing: Allows the trade to be split into partial orders until the original order amount is completely filled
Basically both are ground-breaking innovations within the decentralized exchange space that aggregates the order books of other exchanges, allowing any exchange – decentralized or centralized – to utilize Loopring's protocol for order-matching. Users can keep their funds in their private wallet to start trading, since the exchange occurs between users.
(See also: Guide to Valuing Cryptocurrency: How to Value a Cryptocurrency)
0X (ZRX)
0x is an open, permissionless exchange protocol focused on the trading of Ethereum-based (ERC 20) tokens. 0x aims to enhance to significantly enhance the user experience of decentralized exchanges while retaining its security benefits. The core of 0x's model is the use of off-chain ordering relays in conjunction with on-chain settlements via smart contracts. Therefore, only value transfers – or trades – are executed on-chain while other trading commands (the non-important stuff) are executed off-chain. This results in the reduction of network bloat, enhancing scalability and cutting down of trading costs due to lower gas fees associated with trading operations.
A great feature of 0x is that it allows dApps to be created on its protocol, allowing interoperability between other applications and tokens seamlessly through the use of smart contracts. 0x is widely regarded as a potential lead disruptor in the decentralized exchange space.
(You might also be interested in: Guide To Cryptocurrency Trading Basics: Introduction to Crypto Technical Analysis)
Beneficial Resources To Get You Started
If you're starting your journey into the complex world of cryptocurrencies, here's a list of useful resources and guides that will get you on your way:
Trading & Exchange
Crypto Guide 101: Choosing The Best Cryptocurrency Exchange
Guide to Bittrex Exchange: How to Trade on Bittrex
Guide to Binance Exchange: How to Open Binance Account and What You Should Know
Guide to Etherdelta Exchange: How to Trade on Etherdelta
Guide To Cryptocurrency Trading Basics: Introduction to Crypto Technical Analysis
Cryptocurrency Trading: Understanding Cryptocurrency Trading Pairs & How it Works
Crypto Trading Guide: 4 Common Pitfalls Every Crypto Trader Will Experience
Wallets
Guide to Cryptocurrency Wallets: Why Do You Need Wallets?
Guide to Cryptocurrency Wallets: Opening a Bitcoin Wallet
Guide to Cryptocurrency Wallets: Opening a MyEtherWallet (MEW)
Read also: Crypto Trading Guide: 4 Common Pitfalls Every Crypto Trader Will Experience and Guide To Cryptocurrency Trading Basics: Do Charts & Technical Analysis Really Work?
---
Enroll in our Free Cryptocurrency Webinar now to learn everything you need to know about crypto investing.
Get our exclusive e-book which will guide you on the step-by-step process to get started with making money via Cryptocurrency investments!
You can also join our Facebook group at Master The Crypto: Advanced Cryptocurrency Knowledge to ask any questions regarding cryptos!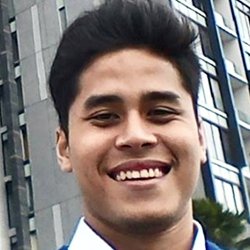 I'm Aziz, a seasoned cryptocurrency trader who's really passionate about 2 things; #1) the awesome-revolutionary blockchain technology underlying crypto and #2) helping make bitcoin great 'again'!
The post Category of Cryptocurrency Market: Cryptocurrency Exchange Coins appeared first on Master The Crypto.