Digibyte Cryptocurrency and Blockchain: DGB Coin Analysis
Digibyte decentralized cryptocurrency specializes in digital asset-based blockchain technology security with high transactional volume throughput via its $DGB token.
Jared Tate, creator of Digibyte blockchain, author of Blockchain 2035 (first book written by a blockchain founder), is the leader of the community-driven developer-friendly project that is a fork of the bitcoin source code, not the BTC blockchain itself, that specializes in security of distributed digital assets.
Similar to Satoshi's roll out of the Bitcoin protocol software on January 3rd, 2009 with a message from the newspaper, inventor Jared Tate also did the same with Digibyte five years and one week later on January 10th, 2014 with a message from USA Today's 1/10/2014 reading "Target: Data stolen from up to 110M customers." Also like Bitcoin, there was no pre-mine or ICO launch and this message was on the very first block of the $DBG blockchain.
The DigiByte Blockchain technology has quite a bit of variations made from the original Bitcoin source code and whitepaper. We will cover these below like the 21 billion coins issued in 21 years (1% monthly gradual decrease vs the major 4 year), or being 40x faster than Bitcoin with 15-second block times (vs 10 minutes) and doing 560 transactions per second versus only 7 for BTC.
Name: Digibyte
Symbol: $DGB
Date Launch: January 10, 2014
Official Website: digibyte.io
All-Time High Price:

$0.128895

DBG/USD exchange rate value on January 6, 2018
App Products: DigiAssets, MultiAlgo, MultiShield, DigiSpeed, SegWit, DiguSign, Digi-ID
Creator: Jared Tate (Josiah Spackman Ambassador and Foundation Member)
Core Team: Gary Mckee, Noah Seidman, GTO90, Yoshi Jager, ploenne, Rudy Bouwman
Whitepaper: No ["we want to be doers. Not white paper pumpers, to under-promise and over-deliver."]
Features: First altcoin cryptocurrency to adopt SegWit, real-time difficulty adjustment
Functions: Digibyte blockchain has three layers; a core protocol layer, digit asset layer and apps layer
Extras: Block Explorer, BitcoinTalk Forum
Events: DigiByte Global Summit (April 19th, 2019) https://digibytesummit.io/
Social Media Profiles: Twitter, Telegram, Reddit, GitHub
Book: Blockchain 2035: The Digital DNA of Internet 3.0
PR Services: Cassiopeia Services
Support Contact: official website contact form
Let's review the Digibyte cryptocurrency coin and blockchain technology to see how this unique decentralized communications system works as well as how the promising DigiAssets layer works to help bring issuance of digital assets, tokens, digital identity, smart contracts and more to life.
Digibyte Review: How DGB Coin Works
What is DigiByte?
The DigiByte Blockchain – DigiByte DGB
The Development of DigiByte
The Rest of the Team
The Technology of DigiByte
The 5 Mining Algorithms
Price History: DigiByte's Spike's and Crashes
DigiByte's Future
Reasons to Invest in DigiByte
Purchasing and Storing DigiByte
Purchasing DigiByte
Storing DigiByte
How to Get a DigiByte Wallet
Summary
The cryptocurrency industry kicked off with the launch of Bitcoin over a decade ago, and Bitcoin managed to rule the blockchain until new digital assets called "altcoins" came out. These altcoins have often followed the trajectory of Bitcoin through the years, but there are many assets that have managed to hang in the top assets by market cap as they've proven their worth.
What is DigiByte?
Before diving entirely into everything that DigiByte can do, the most important piece of the puzzle is to understand exactly what it is. DigiByte was one of the first altcoins in the entire world, created in 2014. However, it was mostly on its own that year, launching an initial token sale and didn't have much publicity at the time.
DigiByte has collected many supporters through the last few years, and advocates of the token state that it is more scalable and secure than other cryptocurrencies on the market. Those same supporters believe that it is a solid contender against Bitcoin, Litecoin, and other top options in the market, and already has about 100,000 nodes around the world. However, much like Bitcoin, DigiByte is created with a maximum supply of 21 billion DGB. With this limit, no more DGB can ever be created. The digital asset cryptocurrency DGB has a 1,000:1 ratio to BTC and will be mined in 21 years (2014-2035).
Despite the popularity amongst its users, the adoption of the token has been rather slow, and it is still considered to be obscure, in comparison with the competitors of the token. With the long-time performance of DigiByte, it should come as no surprise that it has also established its own blockchain – DigiByte DGB.
The DigiByte Blockchain – DigiByte DGB
Launching with the DigiByte crypto asset was the blockchain, making it the longest-running blockchain in the entire world. There are many features that it possesses that makes it potentially faster than others, but that year had only a few other public blockchain projects even introduced at the time. The blockchain has an active community, though it may never reach the popularity that Bitcoin did.
Reviews of DigiByte state that the blockchain actually processes at a much faster speed than Bitcoin, and that speed has been rising. Based on projections from the company, the blockchain should be able to handle 2,000 transactions per second by 2020.
The Development of DigiByte
DigiByte was created by a man named Jared Tate in 2013, who launched the genesis block of the cryptocurrency in January 2014. Once the launch commenced, Tate decided to dedicate all of his time to the development of the project, funding the project with donations from the DigiByte foundation. Statements from CoinCentral.com state that it is possible that the team involved with the token hold a lot of DGB themselves, due to the mining processes required for the asset.
Rudy Bouwman is the secretary and vice chairman of the DigiByte Foundation, though he was only appointed to that position in November 2019, according to his LinkedIn profile. Before then, he was the CMO and co-founder of the DigiByte Awareness Team.
The Rest of the Team
While the official website for DigiByte doesn't state who the team is, but LinkedIn shows a few developers that state that they are involved with the project. Along with Tate and Bouwman, the team seems to be made up of:
Mohamed Rashad, a miner since January 2017
Glenn Grider, a core member in exchange liaison and research since April 2016
Nana Esi Hammah, an economist and outreach associate since May 2018
Michelle Dougherty, a member of the DigiByte Blockchain Awareness since March 2019
Suhas Hegde, a blockchain architect since February 2016
Additional employees are listed on DigiByte for a total of less than 30 people, though their names are presently unavailable.
The Technology of DigiByte
The website for DigiByte is filled with plenty of marketing information, but details on the technical side is a little difficult. The asset is considered to be a UTXO-based cryptocurrency, which means that every new transaction includes a specific identifier on every coin. Anytime a coin enters a user's wallet, it is categorized as "unspent," and sending that coin to another person makes it "spent," inherently stopping the digital currency from being overspent and solving other security issues.
DigiByte's token is mined in the same was as Bitcoin – with a Proof-of-Work mining algorithm. However, unlike Bitcoin, the platform uses five different mining algorithms – Qubit, Skein, Groestl, Scrypt, and SHA256.
There are three layers associated with the software infrastructure of the DigiByte cryptocurrency. Those three layers include:
Core communications and global network
A public ledger and digital assets
Applications
The 5 Mining Algorithms
By taking on five mining algorithms, the company creates a better opportunity for mining decentralization than what other ASIC-friendly cryptocurrencies do. The SHA256 algorithm is used by Bitcoin, while the Scrypt algorithm is used by Litecoin and Dogecoin. Every 15 to 18 seconds, a new block is mined, using different algorithms, so each one of the five algorithms mine a block every 1.5 minutes.
DigiByte is responsible for introducing Segregated Witness technology, keeping the blockchain small and scalable with limited transaction sizes. Due to these small sizes and five-year track record, the blockchain in the project is the longest in existence, even surpassing Bitcoins'.
Every DigiByte enters circulation with the use of mining, though miners need to use their computing power to process these transactions, adding blocks to the network. A CPU, CPU, or ASIC is needed to do so, which will need specialized mining software and a DigiByte wallet. Consumers can either mine on their own or they can join a mining pool, which is created when multiple miners pool their resources together to share their processing powers. Members of a mining pool split the rewards of their effort equally. Many consumers end up choosing to mine in pools, since solo mining with low hash rates reduces the chance of solving a block.
The different mining algorithms are made to work with different mining hardware. SHA256 and Scrypt are predominantly used by ASIC miners. Skein and Groestl predominantly are used with GPUs instead. However, Qubit works on a combination of different types of hardware. Considering the high cost of specialized mining hardware, it could be less expensive to simply purchase DigiBytes directly, if the user doesn't already own the computing hardware needed.
With the use of multiple algorithms, the DigiByte miners cannot take 51% control, which means that centralization cannot be achieved, and the network is secured against an attack.
Price History: DigiByte's Spikes and Crashes
The price of DigiByte has been volatile in recent history, recording relatively constant activity through 2017 with minimal growth. However, there were multiple spikes and crashes through both 2017 and 2018.
The spike in June 2017 coincided with a possible announcement that was set to be released on Twitter. Investors acted quickly to get involved by purchasing DigiByte, which pumped up the price. While the company hinted at the upcoming announcement, the actual release of the announcement didn't come until a few days later, which stated that the company was launching a new wallet with some new features. However, before the announcement even came out, the price had already dropped below the price of DigiByte before the hint even came out.
The next spike happened around the same time as Bitcoin's surge, which took Bitcoin to nearly $20,000. From December 2017 to January 2018, the price rose, following a tweet from John McAfee, who said that DigiByte is a company that is worth keeping an eye on. The spike lasted through the start of 2018, but the correction of the cryptocurrency market at the end of January 2018 took down most crypto assets, including DigiByte.
Apart from a brief period in Q3, there's been no real fluctuation for the cryptocurrency in 2018. The rise in price at that time was around the same time that the company announced that their wallets would be available for iOS and Android. At that time, the Apple App Store also started making it possible to make payments in DigiByte.
Through 2019, the cryptocurrency has remained mostly steady with a few spikes – March 2019, April 2019, and between the end of May and beginning of July. However, since mid-June, the value of the cryptocurrency has continued to drop, falling from $0.016274 to $0.0065, as of November 24th, 2019.
DigiByte's Future
With very little change in the last few years on the cryptocurrency, DigiByte seems to be getting more attention in the gaming industry. In another platform developed by the creators called DigiByte Gaming, gamers are offered the chance to gain DGB as a reward for taking time on the games included.
The CEO of DigiByte – Tate – has committed to pushing for greater focus on the DigiByte Foundation and public outreach. The adoption of DigiByte has been one of the more difficult challenges that the team has faced, though the continued progress of this asset relies on it. Though the token seems to have historically had a solid and loyal following, the token took a dive this year.
The fast transaction speed and scalability of DigiByte makes it ready for the long run in the cryptocurrency market. Predictions by CoinSwitch last year suggest that the total value of DGB will reach $9.20 by 2021.
Digibyte (DGB) History Timeline:
October 2013 = Work on DigiByte begins
January 10, 2014 = DigiByte official launch
February 28, 2014 = DigiShield Hardfork
September 1, 2014 = MultiAlgo Hardfork
December 10, 2014 = MultiShield Hardfork
December 4, 2015 = DigiSpeed Hardfork
April 28, 2017 = SegWit Activated
Sep 19, 2018 = DigiByte Core 6.16.5 Released
April, 2019 = DigiAssets Released
July, 21st 2019 = Odocrypt Hardfork
Digibyte Crypto Exchanges to Trade DGB on:
Bittrex
Cryptopia
HitBTC
Huobi
KuCoin
Litebit
Livecoin
OKEx
Poloniex
Shapeshift
Sistemkoin
Upbit
Yobit
Reasons to Invest in DigiByte
There are many reasons for consumers to invest in the DigiByte crypto asset, starting with the fact that it only takes about 15 seconds to process a transaction, unlike Bitcoin's 10-minute wait. To add to the security offered by the platform, the creators of DigiByte implemented DigiShield and MultiShield, supporting the longest blockchain in the world.
Now, DigiByte is making the technology available to global payments systems, allowing merchants, consumers, and mainstream societies around the world. With DigiByte Gaming, the asset can even be used in gameplay, giving it long-term potential and the opportunity to expand upon its value. However, as Bitcoin and other cryptocurrencies thrive, they may create competition for DigiByte. There are these Digibyte (DGB) marketing pictures floating around on the internet comparing it to Bitcoin and Litecoin:
and
and
Still, despite the competition, DigiByte remains one of the top 100 cryptocurrencies by market cap, placed directly in the middle.
Purchasing and Storing DigiByte
Right now, DGB is accepted on multiple cryptocurrency markets, including Bittrex, Poloniex, Sistemkoin, HitBTC, Kucoin, Upbit, and YoBit, where it shows high trade volumes. There's never been an initial coin offering, though the company held a private investment financing round on the project in December 2014 with undisclosed seed capital listed.
Purchasing DigiByte
To purchase DigiByte, consumers need to sign up on an exchange's website, like Bittrex, Huobi, or Poloniex. However, Binance is another story. Over the last few years, it has become an unfortunate battle, though reports in late 2018 stated that the DigiByte didn't even need to be listed with Binance. In March of 2019, Tate even stated that the Binance Coin is a "blood sucking token" and "a parosite."
CoinSwitch advertises that they have a method for consumers to get the best price for their purchases. CoinSwitch is a cryptocurrency conversion platform. Consumers can also use it as a way to exchange other cryptocurrencies for DGB crypto.
Storing DigiByte
DigiByte offers a wallet that is compatible with all operating system, which makes it easy to use it from any compatible device. The wallet from DigiByte must be downloaded from the official website. However, there are also multiple third-party wallets that already support DGB, including Coinomi, Ledger, Trezor, Guarda, Exodus, Satowallet, and others.
How to Get a DigiByte (DGB) Digital Asset Wallet
In order to secure a DigiByte wallet, consumers must download it from their official website. Consumers will need to choose the wallet based on their operating system. Presently, the website has options for:
DigiByte Core Windows (32 and 64 bit)
DigiByte Core Mac OS X
DigiByte Core Linux (32 and 64 bit)
DigiByte Android
DigiByte iPhone & iOS
DigiByte Go Wallet (Chrome Extension)
After downloading the wallet, it will need to be installed on the device, where it can be opened. Consumers are advised to accept the defaults and that the time it takes to sync the wallet might be a little longer. For the best protection, back up the wallet as well.
The website also includes third-party wallets that consumers can download to store their DGB, including Trezor, Ledger, KeepKey, SafePal, Trezor, SecuX, Coinomi, Exodus, ABRA, Jaxx Liberty, OwnBit, EdgeWallet, Atomic, Trust, Satowallet. and Guarda. Consumers that want to see additional wallets can visit DigiByteWallets.com.
Who is Jared Tate?
As mentioned, Jared, a Texas-based computer programmer from Arco, Idaho, is the Digibyte creator and co-author of the Blockchain 2035 book.
Jared has been involved with Bitcoin since 2012, which in the fall of 2013 he found improvements to make in the Bitcoin source code and could not get his changes implemented so we went off and created DGB in 2014 after his bitcoin core protocol improvements were rejected and applied them in the new digital asset, DGB.
Here are a few videos of interviews he has done:

and

and

Summary
Every cryptocurrency is created with a different purpose as each creator interprets a current problem with a way to solve this problem. Digital currencies allow for the possibility of instant transactions and transfers that can cross borders and are even usable for services and physical goods. However, they can also be restricted to specific communities, like social networks and online games. At the end of the day, when there are thousands of crypto coins to choose from, the Digibyte blockchain and DGB cryptocurrency focuses on speed, scale and security and offers a passionate community that in today's market seems greatly undervalued and will surely benefit from the next bull run more than most of its competitors. We would not be surprised to see $DGB and the Digibyte coin be a top 10-20 token given all of the innovation and advancements they have brought to the ecosystem.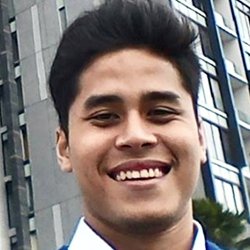 I'm Aziz, a seasoned cryptocurrency trader who's really passionate about 2 things; #1) the awesome-revolutionary blockchain technology underlying crypto and #2) helping make bitcoin great 'again'!
The post Digibyte Cryptocurrency and Blockchain: DGB Coin Analysis appeared first on Master The Crypto.