Ripple Price Prediction: XRP Coin Forecasts

Where is Ripple's XRP Cryptocurrency Headed? – A Look at the Digital Asset's Future
Even with the market currently experiencing a fresh new wave of bearish momentum, many industry experts are still quite hopeful as to the crypto sector returning to its all-time-highs sometime in the near future. In this regard, it bears mentioning that Ripple's XRP token presents the global investor community with an ROI that is substantially larger when compared to other premier crypto assets like Bitcoin. This is because, at XRP's current value of $0.25, a return to $3.30 would signify a profit increase of more than ten times.
In this piece, we will look at the opinions of various experts and analysts who have been operating within this domain for quite some time. However, before we start doing that, let's look at some of the reasons that have made XRP so popular over the past couple of years:
Why Does Ripple's XRP Have A Strong Following?
(i) Institutional Use:
As many of our regular readers are probably well aware, the Ripple ecosystem provides the finance industry with a platform that eliminates many of the problems that are currently associated with cross border transactions. Some of these issues include:
Extremely slow processing speeds: While Paypal takes anywhere between 2-4 days to facilitate international transfers, XRP allows monetary exchanges (local or international) to take place within a matter of minutes.
Tx Costs: Traditional payment processors take anywhere between 3%-5% of the total amount being transferred as processing charges. In this regard, XRP transactions cost just a fraction of what people have to otherwise pay when using conventional payment solutions (such as ApplePay, SWIFT, Paypal, etc).
Unreliability: Ripple makes cross-border payments far more reliable and efficient (especially for large finance operators) by making use of a decentralized ledger that offers a high degree of transparency.
Lastly, it should be pointed out that so far over 100 financial institutions have partnered with Ripple (and are currently making use of the firm's blockchain solutions and technologies). For example, earlier this year, Ripple entered into an agreement with an Oman-based bank called BankDhofar in order to facilitate its monetary transactions in the most cost-effective, seamless manner possible. Similarly, in the past, Ripple has entered into agreements with other established financial institutions such as Banco Santander, Moneygram as well.
(ii) Big Name Partnerships:
Over the course of the past couple of years, Ripple has entered into partnerships with many firms that have made investors optimistic about the price of XRP. For starters, Ripple recently came together with Flutterwave — a blockchain firm that is looking to bridge the gap that currently exists between the African market and the rest of the global economy. Similarly, Ripple also signed an agreement with Moneynetint — an e-money firm based in the United Kingdom — to help the payments processor facilitate its various voluminous financial tx's ( for corporate clients only.)
(iii) Super Fast Transaction Rates:
Previously, Visa used to hold the title of being the world's fastest payments processor. However, all this has changed since Ripple recently dethroned the multinational giant by showcasing processing speeds of up to 50,000 transactions per second — a figure that is substantially higher (<2X) than what Visa has to offer (24,000 TPS).
How Does The Crypto Community Feel About XRP's Future?
Edith Muthoni — Poor Short-term Outlook
Edith is the Chief Editor at LearnBonds.com, a personal investment site and community with more than 100,000 monthly readers. In her view, XRP has been one of the most disappointing coins of the year. Since late 2018, the digital currency has assumed a bearish trend in what she considers to be its lowest moments yet. She further points out that even though the technology being presented by Ripple is hugely promising, this potential hasn't reflected in the performance of XRP. In an email to MasterTheCrypto, Muthoni further added:
"In the past 2 to 3 months, the coin has shown faint indicators of a bullish trend forming when paired with Bitcoin. I, therefore, won't write it off yet – though I wouldn't recommend anyone to buy in right now. In the long run, nothing about the coin or its blockchain technology gives any indicators of significant price improvements. I am of the opinion that should it assume a bullish trend, it will be so sudden that it will find most investors and regular traders off-guard."
Ryan Selkis — Optimistic about Mid-to-Long Term Future
Ryan Selkis — the Founder and CEO of Messari — is quite optimistic about the future of Ripple, primarily because he believes that the crypto platform provides companies with a novel protocol that is not only easy to use but also helps streamline payments to different parts of the world. As a result of this, Selkis is quite hopeful that the premier digital token will once again scale back up to its previous ATH within the coming year or so.
Peter Brandt — Continued Price Volatility
The Factor LLC CEO is one of those people who is known to back up his predictions with solid stats and figures. In this regard, when asked about the future of XRP, Brandt stated that XRP was exhibiting signs of coiling up (despite showcasing strong fundamentals.) This, in his opinion, was mainly because Ripple was manipulating the market at large — something which Brandt believes will cause XRP to fall by another 20% by the end of 2019.
InvestingHaven — $20 by the end of 2020
InvestingHaven is an analysis website that its provides readers with detailed breakdowns, price analyses of various digital assets. In this regard, the media outlet claims that by the end of 2019, XRP could very well reach a price point of $20 — a prediction that is most likely to not come true, especially when considering that the currency's current value lies around the $0.247 mark.
Exante — $0.5 Within Next 3-4 Months
In an online interview with Master The Crypto, the analysis team over at Exante told us that Ripple (XRP) has enjoyed the reputation of being one of the best blockchain ecosystems for banks and other similar financial institutions for quite some time now. As a result of this, the company is poised to bridge the gap that currently exists between the traditional finance sector and the crypto market. Additionally, the folks at Exante also believe that as we move into the future, Ripple may serve as a blockchain 'channel' for fiat and various crypto transactions.
"The XPR rate in 2019 is very stable compared to other major tokens. It remained in the $0.24-$0.48 range (twofold magnitude of variation), while the ETH and BTC rates varied threefold and fourfold, respectively. XRP is temporarily on the decline, yet with moderate dynamics. In September, it lost 7% while the overall crypto market lost 15%. Stable rate is a key showing for many investors (especially institutions), so in the long run, they may have greater interest in XRP than BTC. In the future, the stability factor may boost XRP prices over classic crypto. Predicting asset prices in the volatile cryptomarket is a daunting task. Think of the Bakkt trade start as an example. That said, I believe XPR will remain in the $0.2-$0.3 range for the next few weeks, possibly rising over $0.5 by the end of the year."
Exante is a European investment company that provides its customers with an online trading platform with access to 50+ global markets. In 2012, the firm founded the world's first cryptocurrency hedge fund Bitcoin Fund. Exante is authorized by the European regulators MFSA and CySEC.
Naeem Aslam — Positive Short-Term Valuation
Naeem Aslam is a well-respected crypto analyst who recently commented on what he thinks the value of XRP will be in the coming future. He believes that XRP is heavily oversold at the moment and thus it would be wise to invest some of one's life savings in the premier digital asset.
Phil Nunn — Strong Long-Term Outlook
Phillip Nuun is the CEO of Wealth Chain Capital & The Blackmore Group. In his view, Ripple's XRP token will continue to play a large role within the global crypto ecosystem. And while he did not give an exact number as to where the digital token will reach in the coming few years, he did add that the future looked bright for XRP and that Ripple was as important to the global tech landscape currently as Microsoft was during the '90s and the early 2000s.
Daniel Ameduri — Positive Mid-to-Long Term Outlook
Daniel Ameduri is the co-founder of Future Money Trends as well as the author of Don't Save for Retirement: A Millennial's Guide to Financial Freedom. He recently told Master The Crypto that owing to XRPs utility in facilitating fast, low commission currency exchanges (which can happen on average 4 times per second), many people all over the world are beginning to forego their dependency on the US dollar and have started to transition to crypto. Ameduri further added:
"As XRP continues to be adopted by banks such as PNC, Santander, Standard Chartered, and more, we will see momentum build on itself which will give XRP strong fundamentals for higher prices going forward. I expect the overall crypto market to be in a long-term uptrend as I'm a believer in the blockchain. XRP is one of the most respected top crypto assets and as Bitcoin rises, I fully expect the rising tide to reflect in higher prices for XRP. I believe in 5 years, we will see new all-time-highs. Currently XRP is at $0.25 and its ATH is at $3.84, clearly, I'm very bullish on the future of XRP. We will need Bitcoin to regain confidence to the upside to ultimately see it build momentum."
LongForecast — Between $0.1 – $0.2 till 2021
Another popular website that is known for its well-researched price predictions. In regards to XRP, the research team over at LongForecast believes that the third-largest cryptocurrency by total market capitalization will continue to hover between the $0.1 and $0.2 value range (at least till mid-2021). However, in the long term (i.e. by 2023) the price of XRP may once again surge and reach a price point of around $0.49 per token.
OracleTimes — $5 by December 2019
The popular crypto media outlet posted an article recently in which their research team mentioned that they foresee the price of XRP scaling up to around the $5 by the end of this year. However, since the start of 2019, Ripple's flagship digital currency has dipped by more than 10% — as a result of which, many experts are now quite dismal when it comes to XRPs future financial potential.
Roman Guelfi — Decent Short-Term Outlook
Respected crypto analyst Roman Guelfi believes that 2019 will turn out to be a good year for XRP — especially since Ripple recently on-boarded several established projects (as well as other blockchain/crypto-related companies) to bolster its mainstream credibility. And while Guelfi did not provide an exact price prediction to back up his claims, he did add that by late 2019, XRP might force other established crypto assets to "take a backseat".
UsLifted — Approximately $23 by late-2020
Crypto prediction portal 'UsLifted' claims that within the next 16 months or so, the price of a single XRP token might scale up to a mammoth $22.79 (along with a circulating supply of 38,739,145,924 XRP.)
Lance Morginn — 100 to 500% Increase In Use
Lance Morginn, President of Blockchain Intelligence Group (BIG) a Vancouver-based blockchain-agnostic search and analytics intelligence firm, working directly with financial services, ATMs, exchanges and banks, regarding the XRP price projection.
I think that XRP has some real legs and therefore could see significant increases in the coming years. In the next 6 months, I think we could see 100 to 500% increase and in the long run it could be a significantly higher increase based on today's price. When asked about his views on XRP as a currency from a financial POV, he stated I would anticipate we will see more firms like SBI which are embracing the Ripple network. At the end of March of this year they connected 13 banks to their blockchain payment app.
In the long run, we will only have a handful of cryptocurrencies and I do believe XRP has a chance of being one of them,
XRP Coin Predictions In Closing
After a tumultuous 2018, XRP's performance over the past couple of months seems to have somewhat stabilized. However, when looking at the fundamentals of the currency, many experts believe that great things might be in store for XRP. For starters, Ripple has recently entered into partnerships with a large number of established firms and business ventures — something that has infused the market with a lot of investor confidence.
With that being said, it should be made clear that any of the opinions/expert takes that have been outlined above should merely be viewed as guidance pointers and not as concrete investment advice. For people looking to invest big in this market, it is best that they do their due diligence as well as consult a few financial advisors who have been active within this somewhat nascent domain for a few years now.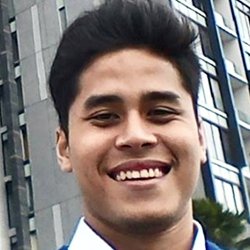 I'm Aziz, a seasoned cryptocurrency trader who's really passionate about 2 things; #1) the awesome-revolutionary blockchain technology underlying crypto and #2) helping make bitcoin great 'again'!
The post Ripple Price Prediction: XRP Coin Forecasts appeared first on Master The Crypto.