5 Best NFT Crypto to buy Now – October 2021 Week 1
The non-fungible token (NFT) sub-sector is seeing remarkable adoption as more investors look to tap into the rapidly changing crypto economy. Per
2. Theta (THETA)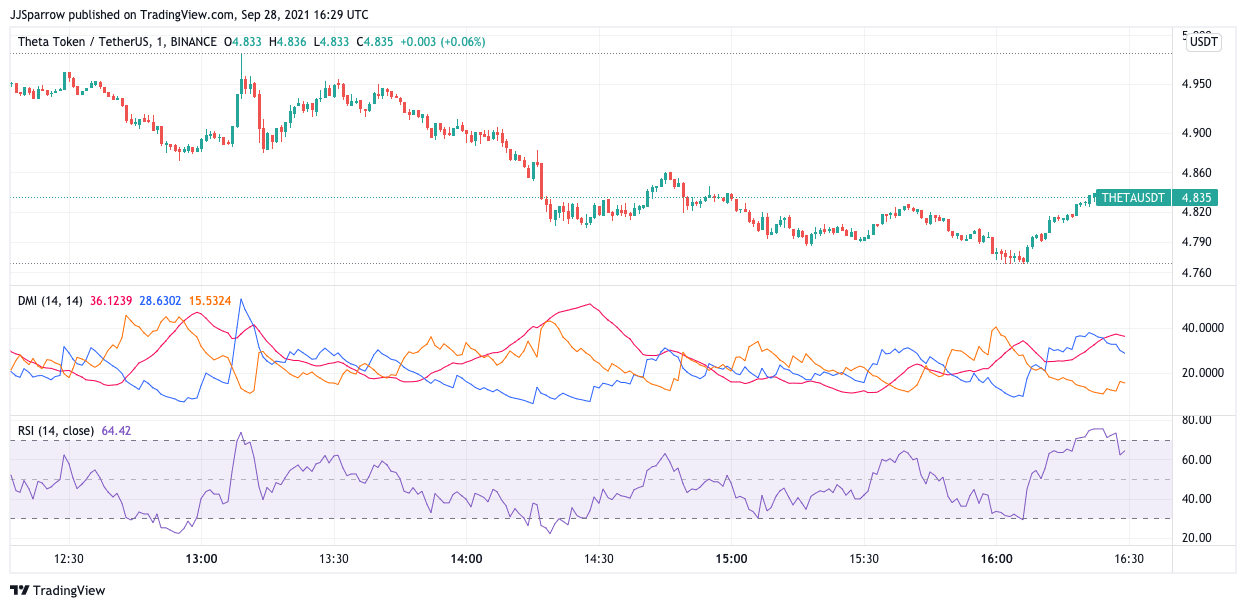 Focused on the video streaming industry, the Theta blockchain is another best crypto to buy for the coming month. Theta set out to solve the challenges of video streaming alongside content distribution as the conventional channels we currently have cannot support the global need for video streaming.
It does this by incentivizing users on its network to share their bandwidth and computing resources on a peer-to-peer (P2P). Founded in 2018, the Theta blockchain has drawn a lot of applaud from streaming experts with video streaming platform YouTube co-founder Steve Chen and Twitch's Justin Kan serving as advisers to the blockchain.
Alongside this, tech heavyweights and crypto exchanges like Google, Samsung, Binance, Gumi, and several others serve as enterprise validators for the Theta nodes. Although it is focused on video streaming, the Theta blockchain also supports NFTs through its Elite Nodes upgrade launched in the middle of the year.
This has seen Singapore-based One Championship partner with Theta to launch its first-ever NFT marketplace to celebrate its fighters. Fans with these NFTs will be able to enjoy exclusive experiences like backstage passes, ringside seats, and several others.
At the moment, THETA is trailing the crypto market in the red zone and trades at $4.83, down 5.54% on the daily chart. Despite this, is one of the top NFT cryptos on the NFT rankings.
3. Decentraland (Mana)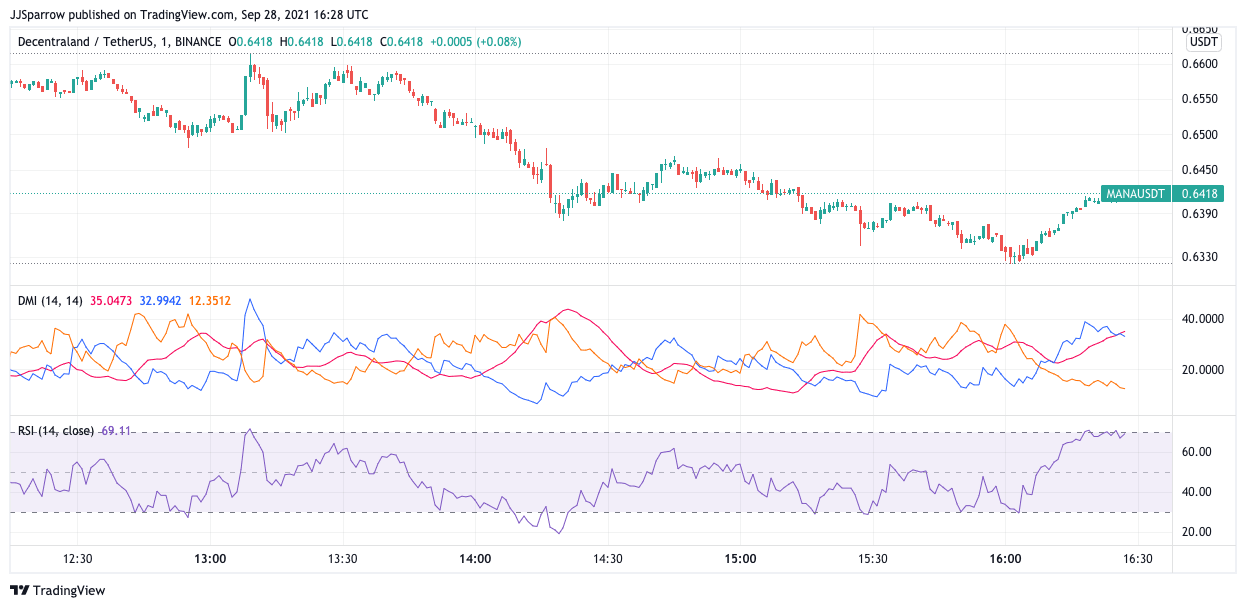 Decentraland is one of the best NFT crypto to buy in the space. One of a slew of virtual reality platforms enabling a MetaVerse, Decentraland enables users to create, experience, and monetize content and applications.
Here, users can buy virtual plots of virtual lands where they can build on them and later sell for large sums.
Since launching in 2017, Decentraland has gone on to be a success becoming the prime destination for virtual real estate as well as the venue for interactive games and 3D scenes. This saw it snatch an NFT deal with soft drink giant Coca Cola.
Decentraland has also become a major destination for creative experiences with 23-year-old digital artist Hiroto Kai selling virtual clothes for real money on the platform.
Hiroto Kai designs virtual clothes which sell for real money. The 23-year-old digital artist designs Japanese-inspired virtual kimonos, which he then sells on a virtual world called Decentraland https://t.co/QdOJ8lJqb0 pic.twitter.com/gcdjhf7T1X

— Reuters (@Reuters) August 12, 2021
Also, a recent partnership with layer-two scaling solution Polygon has seen Decentraland Games receive major funding as the platform gears up to release ICE Poker in the coming weeks.
However, Mana has been hard-hit by the bears holding the crypto market and currently trades at $0.6426, down 6.09% on the daily chart.
4. Tezos (XTZ)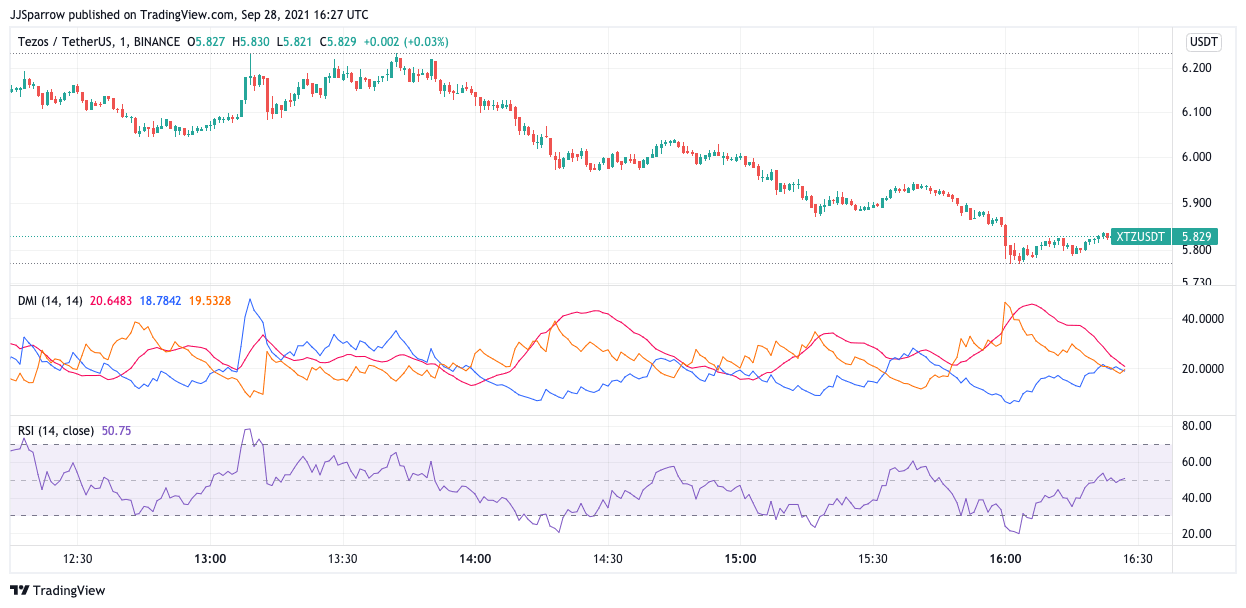 The Tezos blockchain has been a revelation these past few weeks given a number of remarkable events.
Built by the Breitmann couple, Tezos is one of the best crypto to buy for long-term returns given its growing adoption. From the ground up, Tezos is built to be sustainable, scalable, and future-proof. It sports a delegated proof-of-stake (dPoS) consensus algorithm which makes it faster than Bitcoin and Ethereum networks. Similar to Ethereum, Tezos offers decentralized applications (dApps) support on its blockchain and engenders the massive growth of decentralized finance (DeFi) and NFTs.
Tezos hit a major media goldmine after singer and songwriter Doja Cat launched her NFT collections on Oneof – a platform building on the Tezos protocol. Her reasons stemmed from the green effect of NFT minting on the Tezos platform.
"Singer-songwriter Doja Cat is taking the NFT world by storm and outselling major investor Jay Z as her single edition NFT sells for $188k – becoming the most oversized auctioned item in Tezos history."https://t.co/6UVIEqqd3X

— POCIT (@pocintech) September 23, 2021
In a remarkable turn of events, Doja Cat's NFT collection outsold Jay-Z's investment in NFTs as she raked in over $188,000 from her NFT sales.
Tezos' XTZ currently ranks 30th on the most valuable crypto chart and trades at $5.89, down 6.10% on the daily chart.
5. Chiliz (CHZ)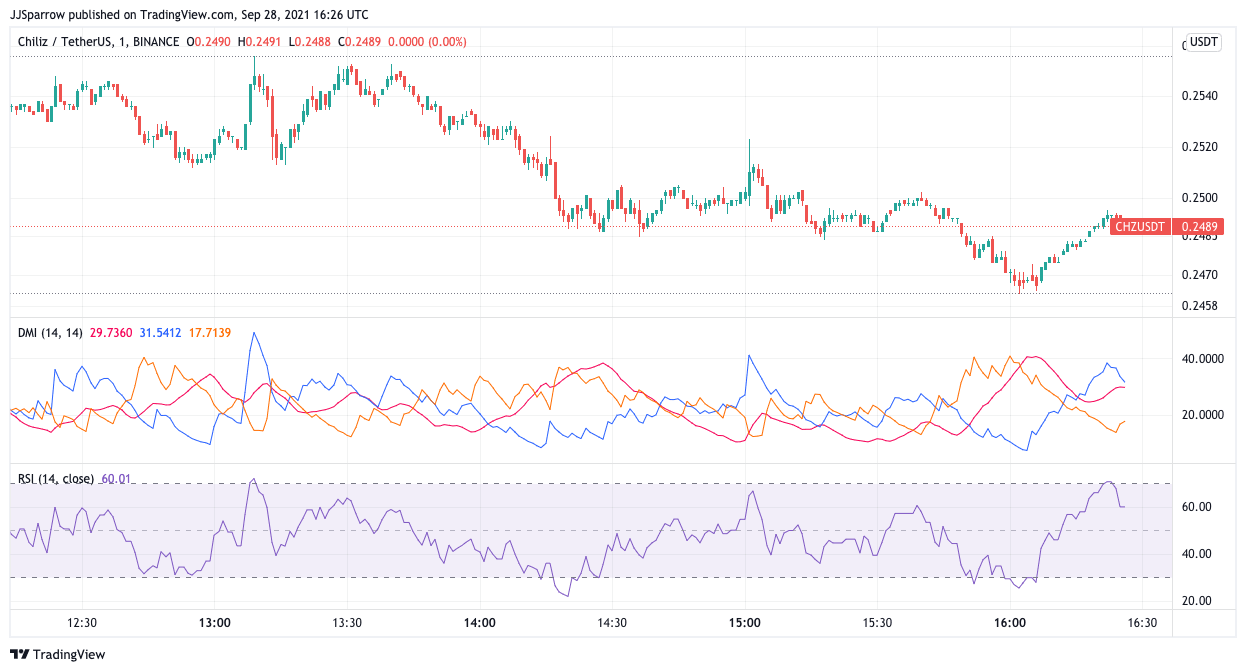 The Chiliz blockchain is another best crypto to buy gaining its real-world use case.
Focused on sports and entertainment industries, Chiliz enables fans to connect to their favourite club and sports through Fan Tokens. These tokens are issued through its Fan Reward and Engagement platform Socios.com. Holders of the Fan Tokens get to participate in exclusive club surveys, vote and influence decisions in the running of the club.
Also, they enjoy exclusive experiences and some fans have used their tokens to choose club slogans for the season. The Chiliz blockchain is one of the biggest NFT protocols and recently penned a partnership deal with NBA's Charlotte Hornets.
Buzzing!

Welcome @hornets https://t.co/ksxYXB3VSx

— Chiliz ($CHZ) – Powering Socios.com (@Chiliz) September 27, 2021
Meanwhile, the first football club to issue Fan Tokens in partnership with the Chiliz blockchain, Galatasaray, is now listed on top crypto exchanges, including FTX, Crypto.com and Huobi Global.
The CHZ has not yet reacted to the news update and currently trades at $0.24966, down 4.77% on the daily chart. These best crypto NFT to buy are currently going for a bargain and will be worth much more in the weeks to come.
Read more:
How to buy Cryptocurrencies
How to buy Ethereum
How to buy NFTs